VIDEO INTERVIEW. The African market is very interesting in the sense that the air traffic is expected to double in the next 20 years. Africa accounts for 15 percent of the world population but only two percent of the global air traffic. For many international airlines, high profit and stable passenger growth make Africa an attractive market. And now, with traffic is set to double in the coming years, Africa will not only attract more stakeholders, airlines, investors and financiers but also the whole business world.
The growing African aviation market

Africa is a market similar of the size of China but it's a high growth market fueled by a fast-growing middle class. There is a large segment of people who are willing to travel and the airlines have realized that. While the concept of low-cost airlines is relatively new to the African market, we're seeing a lot of action in this sector. Having realized that the African population prefers air travel but at low fares, more and more low-cost airlines have started operations, and this sector is expected to grow. Unlike the so-called mature markets where financing for airport infrastructure upgrades is available, the African market faces two bottlenecks:
financing to develop airport infrastructure
liberalization of the air transport market in Africa, which is still highly protected.
Once the market is liberalized, one can expect a surge in growth.
Huge opportunities but often lack of financing
In the last year itself, the market has counted 40 greenfield airport projects and if these materialize, it's an amazing opportunity. The issue is still the lack of financing. But let's say this is improving and we're seeing the trend of private public partnership in airport development. Then we have a huge market because all these airports will require the latest state-of-the-art technology. They will replace the whole airfield lighting systems, tower systems, and will go for modern systems like the docking systems. And with all these changes we expect a big growth in the market. The only problem is market volatility – projects are postponed or cancelled, very often because of the political situation with elections, new presidents, new people, new strategies. Greater stability in terms of political and economic growth can go a long way in improving market growth.
Long term partnership with African Airports
Compared to Europe, the airports in Africa are aged and need complete refreshment. In Europe, a refreshment is more often an upgrading of technology but the dealing in Africa means mainly looking at the airport from scratch with a greenfield airport or to update and modernize an existing airport. So, we're sometimes involved in consultative selling in order to advise the customer the best way to develop their airport infrastructure. Very often the airports in African countries are an important source of foreign revenue so these countries rely a lot on the infrastructure.
ADB SAFEGATE´s main aim is to educate customers about what we can offer. While they know we are in airfield lighting and docking systems traditionally, and also offer tower systems, what is more important is that airports realize that we can offer a whole package, and complete portfolio that can offer a solution to their operational challenges. The dynamic is changing – it's no longer about airports being customers and ADB SAFEGATE a supplier, it's now time to build partnerships. And that's why we try to explain to African airports, and our African customers, we are not here to sell a product or system. We are here to offer a long-time par
tnership to work with them and boost their airport´s performance.

This  video interview was done in preparation to the upcoming  7th Airport Expansion Summit in Rwanda where, civil aviation and transport authorities, investors, airport owners, airlines and air traffic experts will go in discussion with consultant, architects,  construction companies, equipment providers, technology vendors and service groups, and explore Africa`s airport market and its multiple opportunities.
ADB SAFEGATE´s Alexander Herring is  chairman of the event. Alexander Herring has two positions within ADB SAFEGATE. He is the Regional Sales Director for the region of Africa and he is in the same time also managing director of the subsidiary of the group in Johannesburg, which is ADB SAFEGATE South Africa. Watch the ADB SAFEGATE team in South Africa introduce themselves in the video below: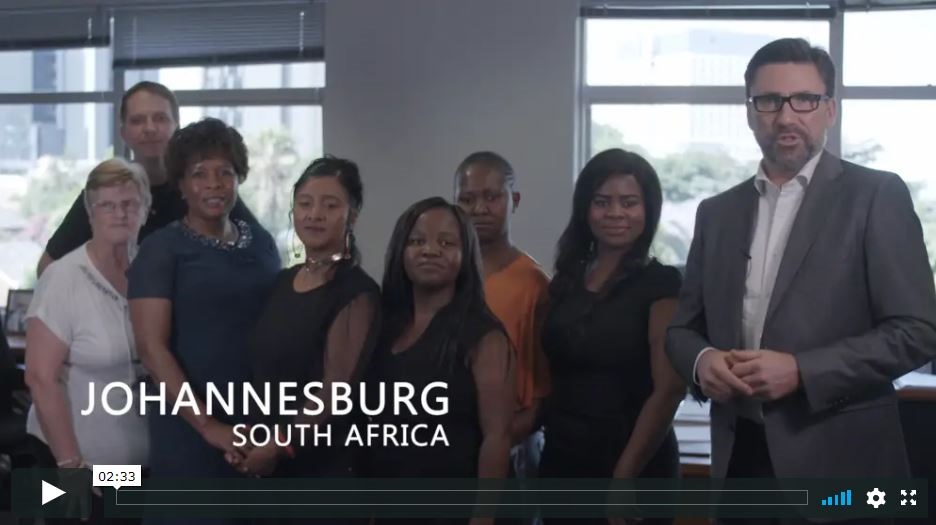 ADB SAFEGATE is a leading provider of solutions that boost efficiency, improve safety and environmental sustainability and reduce operational costs for airports, airlines and ANSP's. The company works with customers to identify performance bottlenecks and jointly solve them through integrated solutions that improve airport and airline performance. These solutions address every aspect from approach to departure – airport traffic handling and guidance, airfield lighting, tower-based traffic control systems, intelligent gate and docking automation, services and advanced analytics. ADB SAFEGATE has more than 1,100 employees across 45 nationalities in 25 countries, and operates in more than 175 countries, serving more than 2,500 airports globally, from the busiest and largest like Atlanta, Beijing, Dubai, Heathrow, Charles De Gaulle, Amsterdam, Frankfurt, Istanbul, New Delhi and Changi, to fast-growing airports across Asia and Africa.