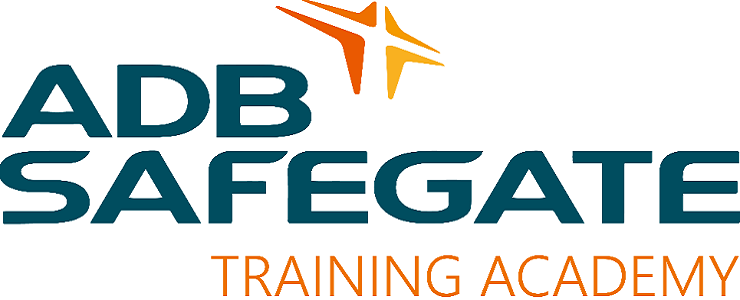 TRAINING. Training initiatives must fully align with business objectives. For Airfield Ground Lighting (AGL) and GATE maintenance, it means demonstrating the continuous competence of staff in performing their activities, to ensure optimal safety and decrease costs through maximum equipment uptime. Read further to learn how the ICAO pushes for this approach to training.

In the aviation world, up to recent years, regulators often emphasized on how to structure, develop, and deliver training for pilots and ATC personnel. Some thought was also given to aircraft mechanics' and flight crews' training. There used to be less guidance about the training required for other job profiles, including operations & maintenance staff responsible for AGL and GATE equipment.
This gap is becoming narrower with the release of the ICAO Doc 9981, – Procedures for air navigation services – Aerodromes, in November 2020.
Great, now what's in it for us?
The ICAO main message is that aerodromes must maintain staff competence at regular intervals. Training is a way to ensure competence, just like competence checks. Most importantly to achieve that aim, employees must take part to a structured training plan, summarized in this view: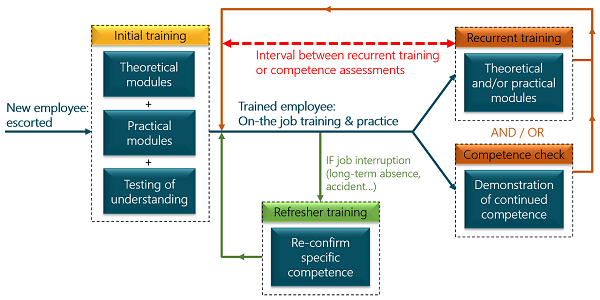 Initial training: New employees must perform an initial training with theoretical & practical modules, which must conclude with a test of understanding before the employee is able to be trained on-the-job and perform safely the tasks assigned to him, included in the training.

Recurrent training / Competency checks: After a suitable interval, determined by the aviation authority (it would be 2 years as per the EASA standards), the employee is supposed to participate to a recurrent training. Alternatively, a continuous competence check may replace the recurrent training: It may be performed during day-to-day activities or periodically, with a competent individual assessor and should encompass the tasks the employee is required to complete.
Refresher training: Is required to target specific knowledge needed in case of an interruption of the training pattern. For example, if the employee has an accident or after a long-term absence. This training will be needed to authorize the employee to perform his duties and/or allow unescorted access to restricted operational areas of the aerodrome.
Establishing and implementing a training plan from scratch can seem like a daunting task, however with a structured approach, based on well-defined training objectives for each job profile involved in aerodrome operations, it become easier to document the 4 aspects required by the ICAO:


If you need training consultancy to get it right, contact us at the ADB SAFEGATE Training Academy and we will assist you in achieving compliance with ICAO standards for training your staff!
ADB SAFEGATE is a leading provider of intelligent solutions that deliver superior airport performance from approach to departure. The company partners with airports and airlines to analyze their current setup and operations, identify bottlenecks, and jointly solve them using a consultative approach that enables airports to improve efficiency, enhance safety and environmental sustainability, and reduce operational costs. Our integrated portfolio includes solutions and services that harmonize airport performance, tackling every aspect of traffic handling and guidance, from approach, runway and taxiway lighting, to tower-based traffic control systems, and intelligent gate and docking automation. ADB SAFEGATE has more than 1200 employees in more than 20 countries and operates in more than 175 countries, serving more than 2,500 airports.