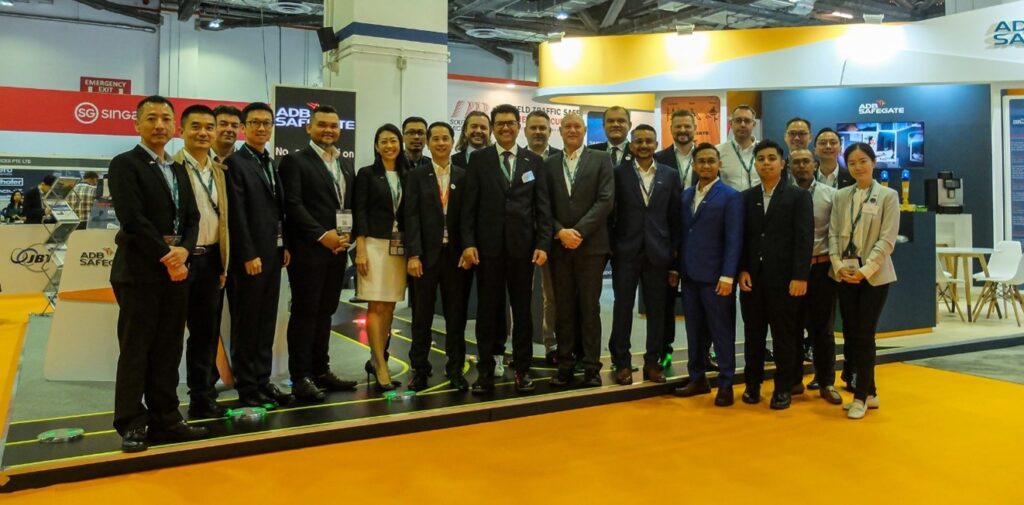 SINGAPORE. The ADB SAFEGATE team had a wonderful experience at inter airport Southeast Asia (IASEA) this year. After a four-year hiatus, IASEA saw 3,131 delegates and 150 exhibitors congregate at this biennial 3-day event revealing the airport industry's latest offerings and new initiatives. IASEA offered a great platform for networking, meeting old friends from the industry and for making new ones.
Asia's international airport exhibition and conference held in Singapore March 1st – 3rd, featured a high-level conference and an exhibition showcasing ground support equipment, airport operations and maintenance solutions, airside support services and many more.
The ADB SAFEGATE Asia Region team used the opportunity to showcase the 6 pillars of our products and solutions. From the airfield, apron, terminal, tower, services, and weather systems.
Highlights of the the event this year included lighting up the Axon light and conducting walk tests for the Safedock A-VDGS in our booth. These demonstrations provided visitors hands-on experience with our products and solutions. We also took the opportunity to showcase our new Intelligent AiPRON offering lead by Ilya Burkin, Business Development Director APRON Solutions.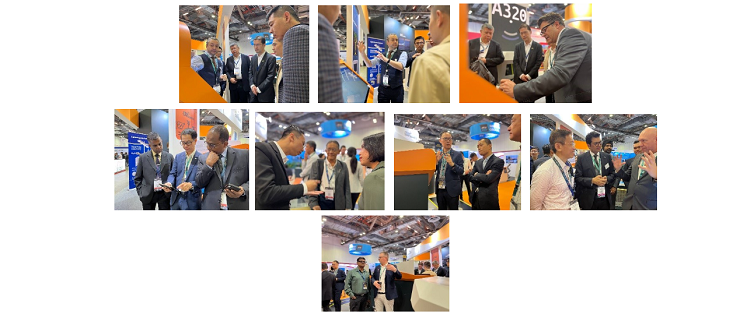 Over 30 global airport leaders and influencers at IASEA 2023 shared insights into the future of airports and how Asia Pacific continues to keep up. Trending conversations discussed at IASEA 2023 conference were on sustainability and the next major milestone as airports continue to innovate and reinvent their operational models.

During one IASEA conference session, ADB SAFEGATE´s Asia Region Vice President, Waqas Ahmed Sheikh, joined Tan Lye Teck, Executive Vice President, Safety & Security at Changi Airport Group (Singapore) Pte Ltd and Julius Yeo, Director (Asia) at Starburst Aerospace, to discuss what is important to stay at the forefront of innovation. The experienced team addressed issues that are infrastructure-focused, with equipment buying opportunities.
IASEA 2023 offered a great platform for networking, meeting old friends from the industry and for making new ones. The team from ADB SAFEGATE had a wonderful experience at inter airport Southeast Asia this year.
Thank you to everyone who visited us and we all hope to see you again at IASEA 2025! Until then, please do not hesitate to contact us at ADB SAFEGATE!
ADB SAFEGATE provides integrated solutions that raise efficiency, improve safety, boost environmental sustainability and reduce operational costs for airports, airlines and ANSPs. The company works with airports and airlines to solve operational bottlenecks, helping them navigate today's challenges and prepare for tomorrow. Solutions encompass airfield lighting, power and control systems, smart airport and tower software solutions, docking automation and intelligent apron management, as well as aftermarket services. With more than 1,200 employees, ADB SAFEGATE serves more than 2,500 airports in more than 175 countries, from the busiest and largest like Atlanta, Beijing, Dubai, Heathrow, Charles De Gaulle, Frankfurt, Istanbul, New Delhi and Changi to fast-growing airports across Asia and Africa.