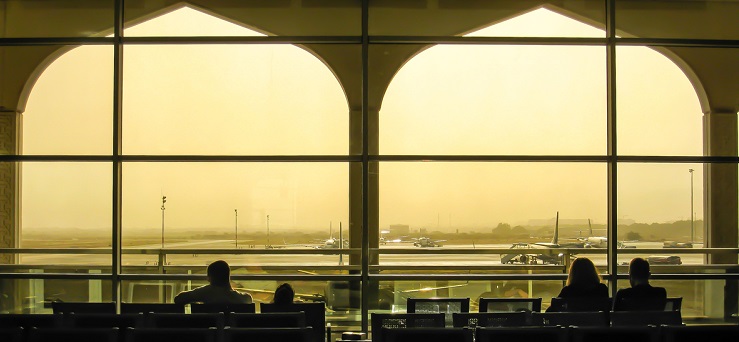 OMAN. The ACI Airport Exchange in Muscat is a three-day event, assembling hundreds of top executives from the Middle East, Europe, Asia Pacific, and the rest of the world. The event is taking place at the Oman Convention & Exhibition Centre from 5-7 December 2017.  The Middle East is a prime focus for ADB SAFEGATE and on the occasion of the ACI event we share with you an article about the work for Oman Airports Management Company (OAMC) – an example of how the philosophy of total integration is helping airports meet growing passenger numbers.

Airports often do not have the physical or financial means to simply expand, re-design or refurbish parts of the airport. Instead, they need to operate more smartly, moving away from siloed systems and toward solutions that work across all key operations in the airport. ADB SAFEGATE supports these ambitions with its wide experience, built up through a large number of turnkey projects including Salalah International Airport that have used not only its own solutions, but also leading third party solutions covering the tower, gate, airfield and services.
The Middle East is a prime focus for ADB SAFEGATE and the work for Oman Airports Management Company (OAMC) is a revealing example of how its philosophy of total integration is helping airports meet growing passenger numbers. Both major airports in the Sultanate of Oman, Salalah International Airport and the largest, Muscat International Airport, have benefited from a $1.8 billion development project to improve and develop their lighting and traffic management systems with ADB SAFEGATE solutions. The latest development in ADB SAFEGATE's 30-year history in the country, the programme will help the airports achieve maximum operational efficiency and throughput, in line with the forecast increase in traffic.
At Muscat International Airport, ADB SAFEGATE supplied the individual lamp control and monitoring system (ILCMS) complete with airfield ground lighting and including regulators and airfield signs. ADB SAFEGATE was also selected to supply the apron management system (SafeControl Apron Management) and 32 Safedock T1 A-VDGS. In addition to ensuring a safe and efficient docking process, the A-VDGS and SafeControl Apron Management system form part of the A-CDM platform and work together as an information platform at the gate.
The projects also include services such as design, installation, operational support, commissioning and training. These projects demonstrate the benefits of ADB SAFEGATE as an integrator of end-to-end solutions, with a clear focus on optimising the processes at an airport to increase the airport's efficiency considerably. This efficiency has a direct impact on airport and airline operations, whether it is by decreasing turnaround time, increasing the number of slots or cutting down on processes that do not add any value.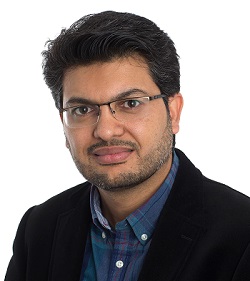 For more information about the project please contact:
Waqas Ahmed Sheikh
Regional Director Sales – Middle East,
ADB SAFEGATE

This article is originally published in an OAMC publication produced for distribution at ACI Airport Exchange.
ADB SAFEGATE is a leading provider of intelligent solutions that deliver superior airport performance from approach to departure. We partner with airports and airlines to analyze their current structures and operations, and jointly identify and solve bottlenecks. Our consultative approach enables airports to improve efficiency, enhance safety and environmental sustainability, as well as reduce operational costs. Our portfolio includes solutions and services that harmonize airport performance, tackling every aspect of traffic handling and guidance, from approach, runway and taxiway lighting, to tower-based traffic control systems and intelligent gate and docking automation. ADB SAFEGATE has 900+ employees in more than 20 countries and serves some 2,500+ airports in more than 175 countries.