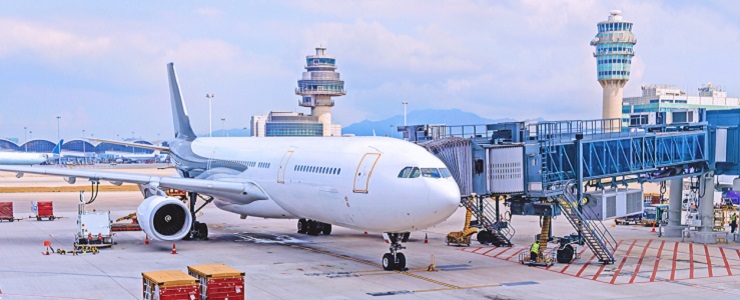 DIGITAL APRON. According to the IATA, by 2030, global aviation can reduce turnaround operation costs by 10.7 billion USD. It sounds unbelievable and amazing doesn't it? Especially considering the astronomical industry-wide losses made during the pandemic. How can we achieve this goal? The apparent answer is technology.
Reducing turnaround costs at an airport
First of all, we need to define what "turnaround" is.
In my opinion "turnaround" is everything from an aircraft landing to it taking off again. Improvements would need to be made to the whole process including the crucial elements: taxiing in, docking, ground handling, pushing back as well as taxiing out; and as you can imagine, this will not be easy.
Secondly, there needs to be a holistic point of view with no-one taking sides (neither airport nor airline). A solution for efficient turnaround should bring value to everyone and focus on cost reduction, additional revenue streams and improved safety.
How does the turnaround solution from ADB SAFEGATE bring value?
It combines our extensive experience in airfield, apron, terminal operations, ATC and importantly integrates them into one single eco-system, focusing on using machine learning technologies to optimize taxiing, docking and push back procedures as well as improving the whole efficiency of ground handling operations.
The ADB SAFEGATE solution not only informs what is happening and what might happen, but also proactively suggests different scenarios to eliminate obstacles and stay on the critical path to On-Time Performance.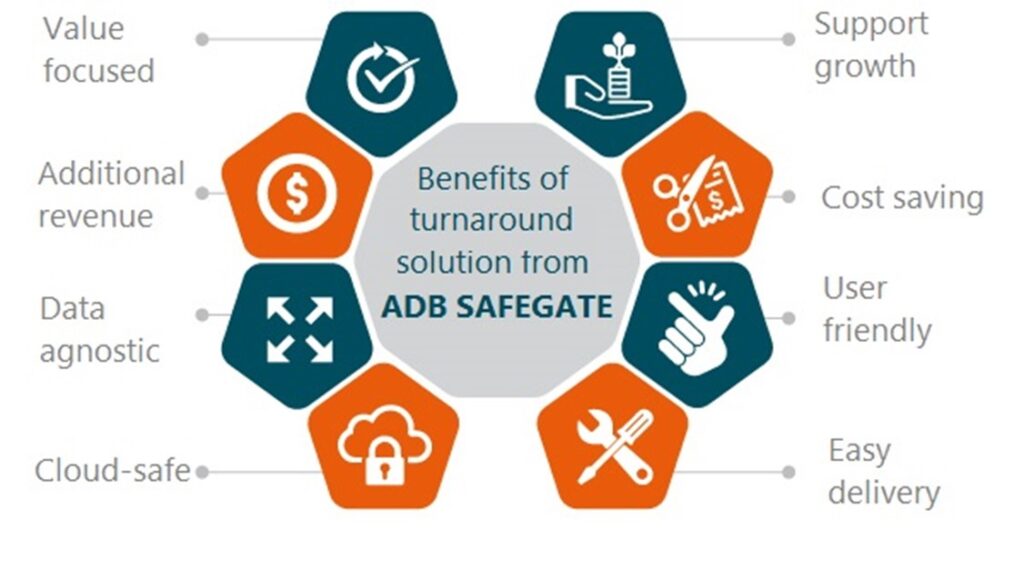 One of the largest airports in Asia trusts ADB SAFEGATE technology to predict 'taxiing' and 'on-block' times to improve the efficiency of their ground operations.
Our recent study in a large airport in the USA proved our technology will help them accommodate an additional 12 flights per day without a single cent spent on new stands/gates, just by optimizing planning scenarios and the time aircraft spend on the ground.
Visit us at Passenger Terminal Expo in Paris 15-17 June to learn more about the ADB SAFEGATE turnaround management solution and the next step in airside efficiency, sustainability and safety.
Meet our expert at booth Z2. 5000 to discuss how we can help transforming operations at your airport.

ADB SAFEGATE provides integrated solutions that raise efficiency, improve safety, boost environmental sustainability and reduce operational costs for airports, airlines and ANSPs. The company works with airports and airlines to solve operational bottlenecks, helping them navigate today's challenges and prepare for tomorrow. Solutions encompass airfield lighting, power and control systems, smart airport and tower software solutions, intelligent docking automation and aftermarket services. With more than 1,200 employees, ADB SAFEGATE serves more than 2,500 airports in more than 175 countries, from the busiest and largest like Atlanta, Beijing, Dubai, Heathrow, Charles De Gaulle, Frankfurt, Istanbul, New Delhi and Changi to fast-growing airports across Asia and Africa.