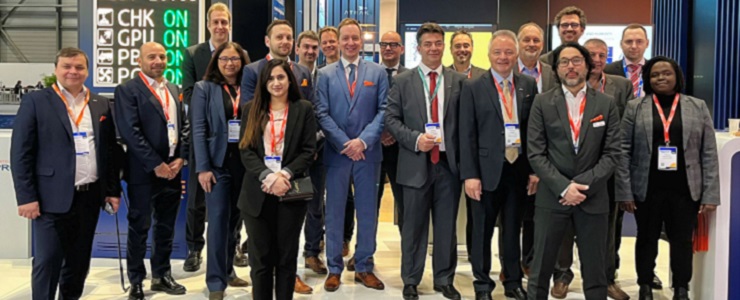 GENEVA. Time flies when you´re having fun! It´s already the last day at Airspace World in Geneva, Switzerland and all of us on the ADB SAFEGATE team is looking forward to another day of aiming to make  air traffic controllers fall in love with their working place, our tower solutions. Visit us at booth C8 for a demo of OneControl, our Intelligent AiPRON solution and our Weathers System.

Watch the video where Gonzalo Moreno-Muñoz, ADB SAFEGATE´s Managing Director Austria explain what to expect if you visit our booth during Airpace World.
OneControl, is ADB SAFEGATE's next level Integrated Controller Working Position that offers a single-screen display of all the data air traffic and apron controllers need in their daily work. OneControl's capabilities such as advanced safety net solutions, integrated workflow support and enhanced routing and guidance ensure controllers get the vital information they need, clearly and at the right time, without distraction.
ADB SAFEGATE provides integrated solutions that raise efficiency, improve safety, boost environmental sustainability and reduce operational costs for airports, airlines and ANSPs. The company works with airports and airlines to solve operational bottlenecks, helping them navigate today's challenges and prepare for tomorrow. Solutions encompass airfield lighting, power and control systems, smart airport and tower software solutions, docking automation and intelligent apron management, as well as aftermarket services. With more than 1,200 employees, ADB SAFEGATE serves more than 2,500 airports in more than 175 countries, from the busiest and largest like Atlanta, Beijing, Dubai, Heathrow, Charles De Gaulle, Frankfurt, Istanbul, New Delhi and Changi to fast-growing airports across Asia and Africa.