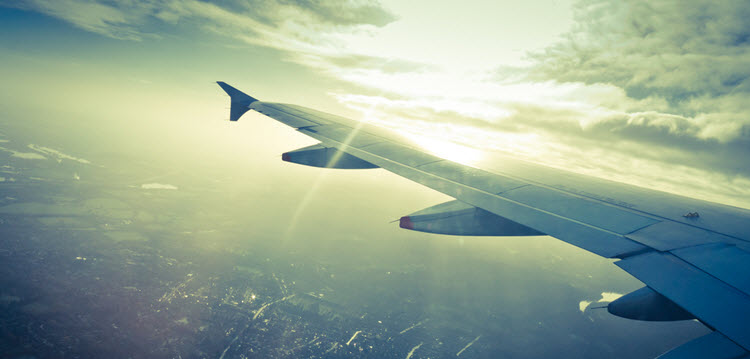 With the Sustainable Innovation Forum COP21, hosted in Paris, just around the corner, Safegate Group is focusing on leaders in green business practices in the airport industry. Just like any other business, airports have to do their part to decrease their environmental impact. Aviation produces 2% of global CO2 emissions and airports are central actors in balancing the growing demand for air transportation and concerns of local communities on this issue. Aéroports de Paris (ADP) qualifies in more ways than one as a model airport for its commitment to sustainable and environmentally conscious business practices. Safegate Group's Alexander Herring sat down with Didier Hamon, the General Secretary of ADP, to get insight into ADP's success and future plans in environmental and sustainable development.
An interview with Didier Hamon, General Secretary of Aéroports de Paris
Mr. Hamon has been a lecturer in several distinguished universities, served in the French government, and has devoted 22 years of his career to the aviation industry at ADP. Having served 10 years as Environment and Sustainability Director for ADP, he has considerable experience and knowledge to draw from to discuss environmental issues facing airports today. In 2013 he became General Secretary of ADP Group and has brought his expertise to this role.
What fascinates you about aviation?
I have always been interested in aviation, it is a wonderful sector. Historically, it was the first to be exposed to globalization, meaning increasingly strong competitive forces. I believe it is very lively and is changing extremely quickly.
Concerning emissions and the environmental impact of airports, what kind of challenges are they facing today and in the future? What kind of approach do airports need?
Airports are concerned with their impact on local communities. Air quality and noise pollution issues are of course an issue, but there is more. Air quality, employment, public health – are all part of an airport's impact. In my view, these local problems must been seen from a system perspective. They cannot be managed by an airport from only one point, but managed from a number of directions, holistically.
What is ADP's biggest success in handling its impact on the environment and local communities? What can other airports learn from this?
Our success has been in achieving acceptance of increased air traffic in local communities. Thanks to our sustainability and corporate social responsibility policies, we've reached a favorable point on these issues. We understand we cannot grow without a certain degree of acceptance from the people living around our airports.
Mismanagement of sustainability and environmental impacts of an airport can become a strategic problem when local communities and thus local governments react. We learned this lesson 20 years ago when Paris Orly International Airport's annual air traffic movements were limited to only 250,000 movements a year. Therefore, it is proven that pressure from the local stakeholders can have a negative effect on business.
That example is a crucial one in light of current air traffic growth forecasts. Considering this, how can airports prepare for the doubling of air traffic in 15 years and lower their impact on the environment and local context?
There are three important points to bring up. The first is by being as green as possible. What I mean is, investing in renewable energies, a care for biodiversity, and strong restrictions on CO2 emissions. ADP has cut CO2 emissions by 41% from 2009 until now. 15% of our energy comes from renewable energy sources. This is not enough, however.
Secondly, airports need to make local communities and all stakeholders conscious and aware of a common destiny in terms of economics and social welfare. Airports represent a strong machine for prosperity, which is rare in low-growth economies.
Thirdly, doing nothing and watching traffic grow will not be sufficient or efficient. Aviation systems and technologies will continue to progress ; new aircraft will be built with even less noisy engines and will emit even fewer emissions. But, of course, with more movements there will also be more pollution. Inactivity is not an option when you take a long-term perspective.
To meet growing air traffic demand, airports need to increase their throughput while maintaining efficiency, safety and lower their environmental impact all at the same time. At Safegate Group, we understand that for many airports, building new runways or terminals is not an easy or possible option. How do you view this situation and possible solutions for it?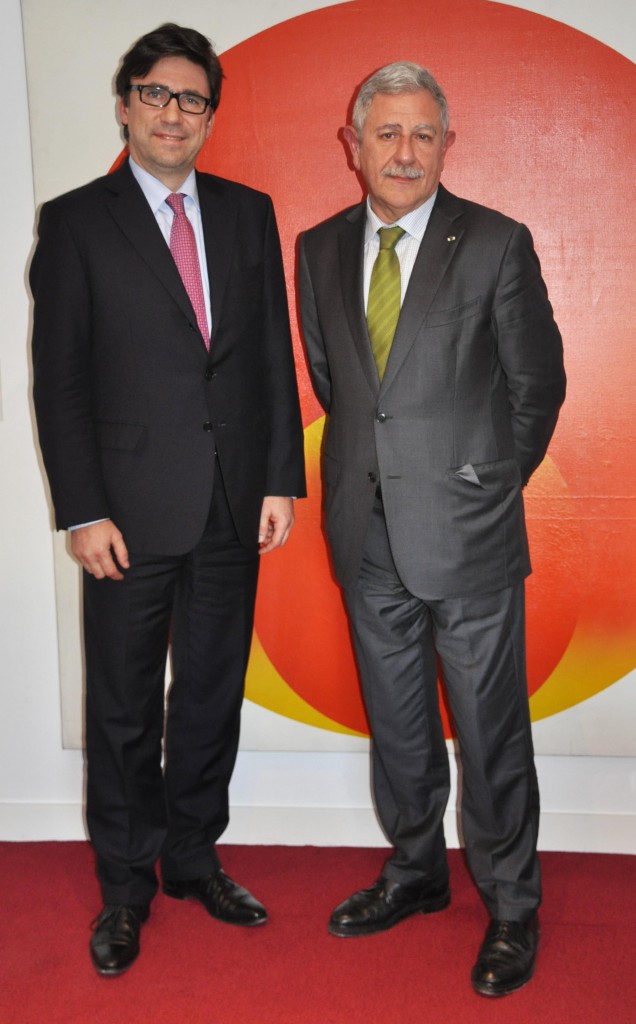 New solutions are necessary to confront these challenges. New airports are not the solution for many European cities. For example, they would be have to be built far from the city and would have to be quickly connected to the city center –often an impossible combination. Maybe some cities need to build new runways, like London. Charles de Gaulle Airport, on the other hand, has enough runways to face nearly double the traffic, with the condition of finding good solutions for environmental concerns along with this increase.
After 20 years nobody knows what the situation may be. We are lucky in one way that I've mentioned before; new aircraft are even less noisy and even less polluting. Despite this, however, public opinion continues to be negative towards increasing the number of movements. Airports will have to jump this particular hurdle no matter what.
What kind of changes in aviation and airports do you see in the future?
We believe airports, in the future, will take on the role of sea ports today. When you look at the way e-commerce is changing the way people make purchases and conduct their businesses, it is favorable to air cargo. You can buy anything with a click, why would you want to wait weeks or months for your purchase to arrive? Air cargo becomes very attractive.
The airport industry will change tremendously. Forces of competition will increase, privatization will continue and airports will have to plan and think long-term to adapt and thrive. It's going to be a very interesting future.