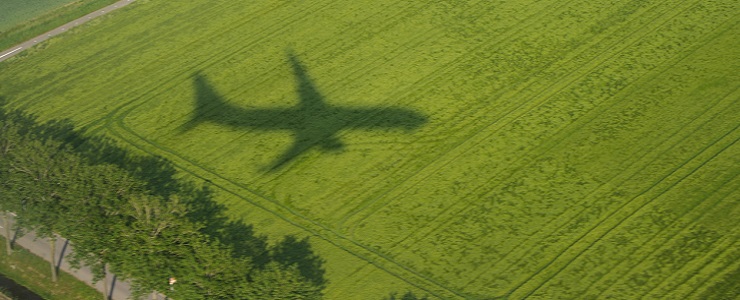 The World Environment Standing Committee consists of members from all ACI regions and with the aim to develop policies on global aviation environmental issues. At ADB SAFEGATE  we´re are proud to announce that  Adam Levy is now part of  the ACI EUROPE Environmental Strategy Committee as a World Business Partner.
ACI´s standing committees
Airports Council International Europe (ACI EUROPE) has a  vision and mission to advance the collective interests of Europe's airports and promote professional excellence in airport management and operations. ACI Europe aims to expand the body of knowledge in airport management and to encourage the exchange of know-how between European airports.  To promote a wider and deeper public understanding of the value of air transport and the challenges it faces, ACI Europe seeks co-operation with air transport.
The Board of Directors is mainly composed of the Chief Executive Officers (CEOs) of 24 member airports – big and small. The Board has authority to take decisions on all relevant issues and is chaired by a President who serves for one year. To address broad policy areas, ACI EUROPE has six committees:
Facilitation and Customer Services Committee– focused upon airports' efforts to improve the passenger experience
Aviation Security Committee – focused upon all issues concerning aviation security
Environmental Strategy Committee– focused upon environmental issues, in particular carbon emissions, noise control, local air quality and intermodality
Technical, Operations & Safety Committee– focused on issues such as safety, airport capacity, [Single European Sky], airside operations, and slot regulation
Economics Committee– focused on issues such as airport charges, key performance indicators, and competition issues
Policy Committee– focused upon broader strategic issues affecting airports, encompassing some of the issues addressed in other committees.
Policy input also comes from  fora (Commercial Forum, Digital Communications Forum, Leadership & HR Forum and Regional Airports Forum) and several working groups, made up of experts from member airports and world business partners. This allows ACI EUROPE to stay permanently informed of the real life challenges facing the airport industry.
World Business Partners
Up to five World Business Partners representatives can be nominated by regional offices to the committees and at ADB SAFEGATE we are proud to announce that Adam Levy is now part of  the ACI EUROPE Environmental Strategy Committee as a World Business Partner.
The ACI EUROPE Environmental Strategy Committee
The objectives of the ACI EUROPE Environmental Strategy Committee are to monitor and anticipate trends affecting airports in the field of environment and sustainable development and provide advice for consideration by the ACI, to study the implications of European legislation and policy from an environmental and sustainable development viewpoint and provide advice on how ACI EUROPE should respond; to promote exchange of best practices between members, to ensure and promote cohesion and exchange of information with other ACI EUROPE Committees, especially the Policy Committee, and the ACI World Environment Standing Committee (WENSC); to study the implications for European airports of ICAO initiatives and develop
ACI EUROPE input.
The key domains addressed by the Environmental Strategy Committee are:
– Noise
– Climate change and Airport Carbon Accreditation
– Local Air Quality
Why is it important for ADB SAFEGATE to participate?
The positive impact that aviation has on the global economy, social diversity and human development is truly staggering and could be considered the main grease for global development. It also means that as a truly global company, we at ADB SAFEGATE must aspire, and have a clear ambition, towards reducing our environmental footprint and creating a low carbon pathway towards sustainable growth within the aviation industry.
We believe that sustainable practices and technology advances are the two main ingredients in an upwards spiral that maintain the positive trend towards sustainable growth and would therefore like to contribute by sharing our knowledge and experience.
With air traffic constantly growing, we as an industry need to be more efficient. With our experience in the gate, airfield and the tower, and operational view of airports, ADB SAFEGATE has the solutions and some of the most important data that airport stakeholders can share to improve efficiency. Airports need to maximize the efficiency of infrastructure they already have, putting more aircraft and passengers through without the need for land expansion. This is where ADB SAFEGATE can make a difference.
Find more information about www.adbsafegate.com/sustainability.
ADB SAFEGATE is a leading provider of solutions that boost efficiency, improve safety and environmental sustainability and reduce operational costs for airports, airlines and ANSP's. The company works with customers to identify performance bottlenecks and jointly solve them through integrated solutions that improve airport and airline performance. These solutions address every aspect from approach to departure – airport traffic handling and guidance, airfield lighting, tower-based traffic control systems, intelligent gate and docking automation, services and advanced analytics. ADB SAFEGATE has more than 1,100 employees across 45 nationalities in 25 countries, and operates in more than 175 countries, serving more than 2,500 airports globally, from the busiest and largest like Atlanta, Beijing, Dubai, Heathrow, Charles De Gaulle, Amsterdam, Frankfurt, Istanbul, New Delhi and Changi, to fast-growing airports across Asia and Africa.