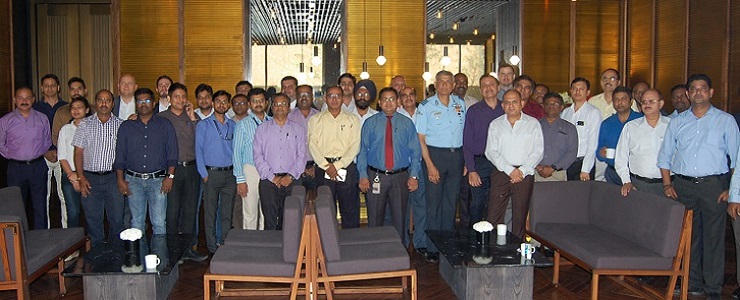 NEW DELHI, INDIA. ADB SAFEGATE India, with the support of our local partner in India –  AMA Private Limited, organized a workshop and unique seminar in New Delhi, India on May 3-4, 2018. Over a period of two days the seminar was attended by more than 75 highly experienced airport personnel included representatives from every private airport (MIAL, DIAL, BIAL, HIAL and CIAL), from AAI, the Defence, and Larsen & Toubro.
Experts from ADB SAFEGATE hosted informative and lively sessions which covered Tower Solutions, Airfield Lighting and A-VDGS. ADB SAFEGATE's local partner in India, AMA Private Limited also hosted a session about challenging projects and new technologies that have been introduced in India. Cochin Airport presented a fascinating study about their pioneering work in solar power generation at CIAL.
The specific objectives of the workshop and seminar were the following:
To discuss the high growth and current infrastructure and environmental challenges faced by Indian airports and how we can help our customers overcome those constrains and challenges.
To introduce ADB SAFEGATE's Airport Performance concept in India highlighting our end-to-end integrated airport performance solutions across the Airfield, Gate and Tower.
To inform and highlight to our customers the latest technologies we have in Airfield, Gate and Tower solutions.
To focus on professional teambuilding through participatory methods and local knowledge sharing and learning.
Familiarizing participants with the development of new approaches
The feedback from all who attended was most encouraging and appreciative.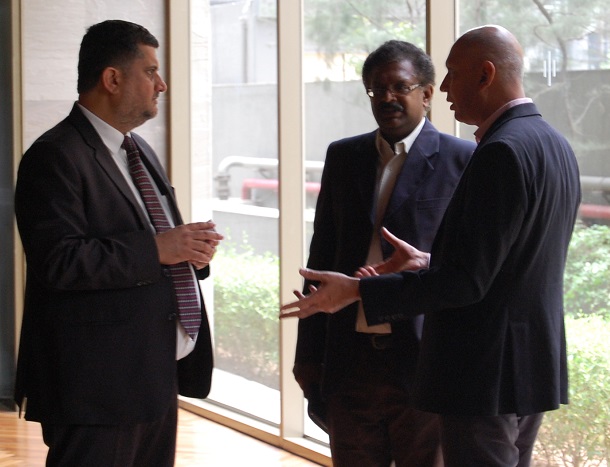 The workshop and seminar constituted a good opportunity to foster the networking among airport field practitioners and the sharing of knowledge on airport challenges in the context of improved performance, adopting new technologies and effective development delivery and results. The workshop and seminar promoted awareness of and demand for the ADB SAFEGATE solutions and familiarized participants with the development of new approaches in the airport industry.
More seminars to follow in India
There is increased awareness and growing clarity on the role of specialized companies like ADB SAFEGATE in India that marks a shift from the previous contractor driven approach to a partner-led approach. There is acceptance of the need to underpin future airport infrastructure development with sound airport performance objectives. Based on the excellent response, ADB SAFEGATE and AMA have concluded that there will be more such seminars to follow in India.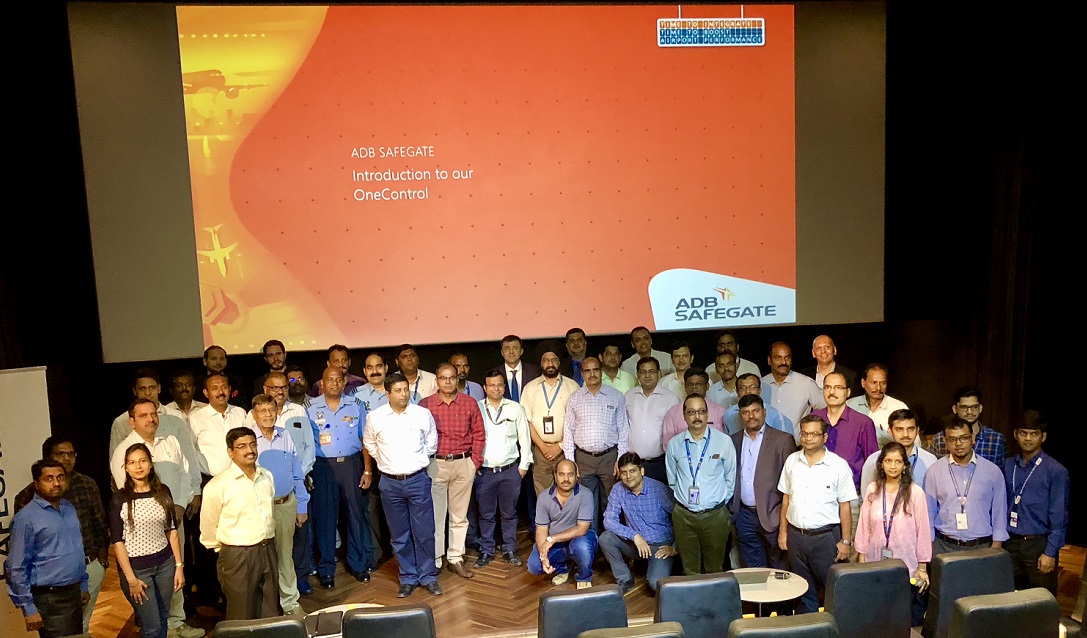 Questions?
If you have any questions don´t hesitate to contact:
Bhartendu Mohan, ADB SAFEGATE´s Managing Director, India.
Email: bhartendu.mohan@adbsafegate.com
Phone: +91 98101 74871
ADB SAFEGATE is a leading provider of intelligent solutions that deliver superior airport performance from approach to departure. We partner with airports and airlines to analyze their current structures and operations, and jointly identify and solve bottlenecks. Our consultative approach enables airports to improve efficiency, enhance safety and environmental sustainability, as well as reduce operational costs. Our portfolio includes solutions and services that harmonize airport performance, tackling every aspect of traffic handling and guidance, from approach, runway and taxiway lighting, to tower-based traffic control systems and intelligent gate and docking automation. ADB SAFEGATE has 1,000+ employees in more than 20 countries and serves some 2,500+ airports in more than 175 countries.