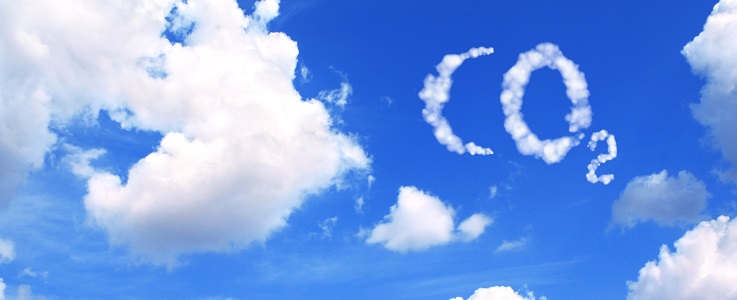 Climate change is a challenge the entire world must face with ambition and drive, and the aviation industry is no exception. At the 39th ICAO Assembly in Montreal, the world's governments are meeting from September 27 to October 7 to discuss the agreement on the Carbon Offsetting and Reduction Scheme for International Aviation.
The Intergovernmental Panel on Climate Change (IPCC) has estimated that aviation's total CO2 emissions today account for 2% of global emissions' impact on climate change, and one of the biggest challenges facing aviation is to develop procedures and technologies which will allow the industry to grow in a sustainable way, without increasing its carbon footprint.
The sector has an ambitious set of global CO2 emissions reduction targets, including carbon neutral growth from 2020 (CNG2020) and a 50% reduction in net CO2 emissions by 2050 compared to 2005 levels.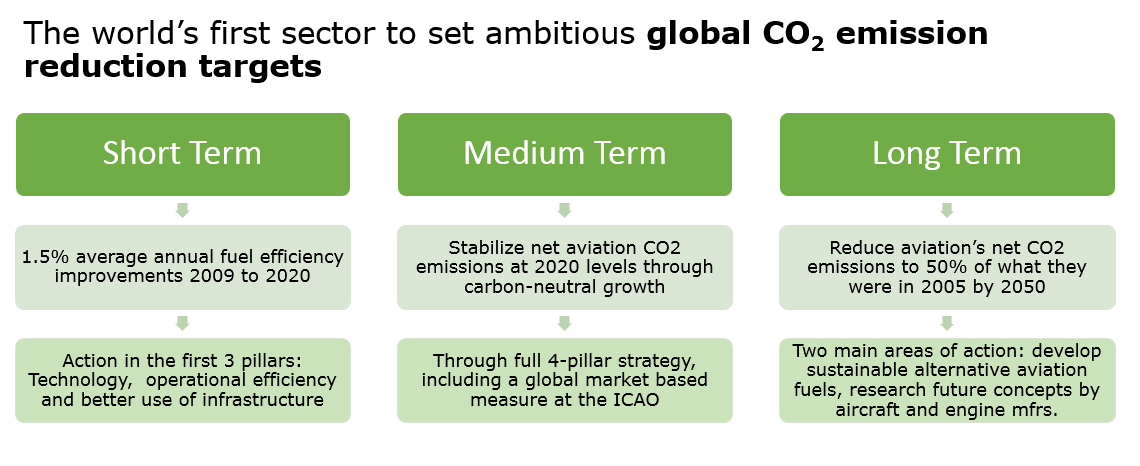 The targets are to be reached through strategies including improved technology, more efficient infrastructure and improved operations. Aviation stakeholders have also agreed on an approach to the fourth pillar, market based measures (MBMs), which will be needed to fill any gap until the other elements of the strategy achieve their full potential.
At the 38th Assembly of the United Nations, International Civil Aviation Organization (ICAO) reached a landmark agreement on climate change that commits ICAO to developing a global MBM, with a detailed proposal to be presented at the 39th Assembly in 2016 in Montreal. Now the world's governments are meeting from September 27 to October 7 to discuss the agreement on the Carbon Offsetting and Reduction Scheme for international aviation.
With air traffic constantly growing, we as an industry need to be more efficient. Not only to save costs for airports and airlines, but also to save land and the environment in general. Improved airport performance most often also means greener performance. Airports need to maximise the efficiency of infrastructure they already have, putting more aircraft and passengers through without the need for land expansion. This is where ADB Safegate can really help.
With our experience in the gate, airfield and the tower, and operational view of airports, we deliver airport performance from approach to departure. We have the solutions and some of the most important data that airport stakeholders can share to improve efficiency. One thing is clear – the industry needs to work together on this important task. Environmental responsibility is a critical component of its license to grow.
For further reading:

ADB SAFEGATE is a leading provider of intelligent solutions that deliver superior airport performance from approach to departure. The company partners with airports and airlines to analyze their current setup and operations, identify bottlenecks, and jointly solve them using a consultative approach that enables airports to improve efficiency, enhance safety and environmental sustainability, and reduce operational costs. Our integrated portfolio includes solutions and services that harmonize airport performance, tackling every aspect of traffic handling and guidance, from approach, runway and taxiway lighting, to tower-based traffic control systems, and intelligent gate and docking automation. ADB Safegate has more than 900 employees in more than 20 countries and operates in more than 175 countries, serving more than 2,000 airports.