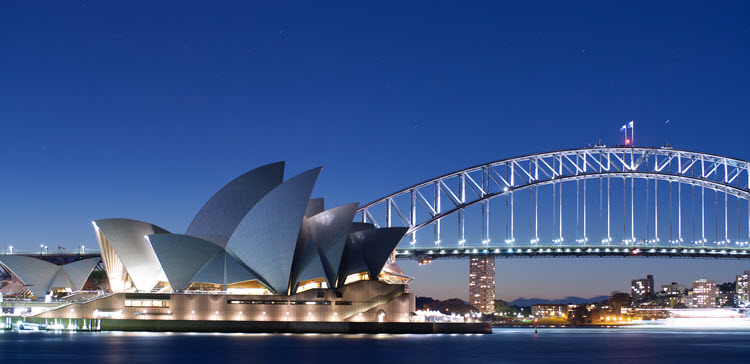 ADB SAFEGATE' challenged the airport industry to see low current airfield lighting systems as key to unlocking operational value and performance, not just a power-saving technology at the recent Airfield Pavements and Lighting Forum in Sydney, Australia. ADB SAFEGATE's Australian office was pleased to contribute to this event at one of the Australian Airport Association's (AAA) annual forums.
Speaking to an audience of over 200 Australian airport professionals, Adam talked about how low current systems bring value to key stakeholders in airports and much needed flexibility to their operations.
"Not many airports realize that low current systems have ILCMS capabilities that can contribute to increased throughput when implemented as an operational tool," he explained when we caught up after the event.

While low current systems are now a proven technology, Hobart International Airport confirmed their savings of over 85% in power consumption and Rockhampton Airport currently undergoing a full 2 amp upgrade, the industry is only just starting to see the bigger picture.

Integration of low current systems is easier and more flexible than commonly known. In fact, it offers airports the opportunity to build the foundations of the recently validated Follow-the-Greens operational concept. Follow-the-Greens is designed to enable significant savings related to improved efficiencies in airport operations to meet future air traffic demands.
"Low current systems are not just about power savings, but about future-proofing the airport with all stakeholders in mind." "Low current systems are not just about power savings, but about future-proofing the airport with all stakeholders in mind," Adam explained. His talk's message was that airports can do more with what they already have and with the technologies available on the market today. "This technology has been underestimated as are the challenges airports are facing in coming years."
The global middle class is forecasted to increase from 33% of the total population in 2013 to 63% in 2033. This means increased demand for air travel – and pressure on airports to deliver. If airports start seeing their operations with a one system view they can meet this challenge. Airports can start integrating their existing systems and implementing innovative solutions today and don't necessarily need new large-scale infrastructure. Adam noted, "A lot of people reacted positively to Gatwick Airport's story. If Gatwick can have 55 movements an hour, why can't they? Why build a new runway when there is clearly an opportunity to optimize existing resources and infrastructure?"
The Australian airport industry has a history of excellent organization and information sharing, which offers opportunities like these AAA events for airport professionals to learn from one another. ADB SAFEGATE is proud to be part of the conversation and be one of the future-minded leaders of the airport industry.
An Interview with ADB SAFEGATE's Adam Levy, Sales Manager based in Melbourne Australia