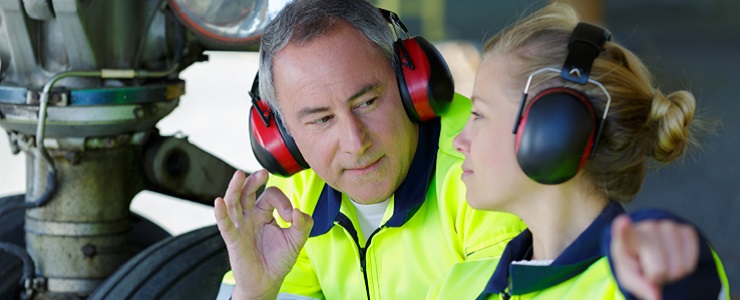 Managing the competence and training needs of airfield staff is a critical aspect of maintaining safe and efficient airport operations. Competence management is a comprehensive process used to ensure that employees have the knowledge, skills, and qualifications required to perform their duties effectively while complying with regulatory requirements.
At the ADB SAFEGATE Training Academy, we have over the past two years adapted our training programs to the 2021 release of the EASA's Easy Access Rules for Aerodromes (Regulation (EU) No 139/2014), and the last release of ICAO's PANS-Aerodromes, document 9981.
We have made sure our staff's competence is managed in accordance with the standards, and that our clients get compliant training and documentation they can integrate in their competence management plan. It has been a huge work, but after successful implementation and several national civil aviation authorities' audits passed, we got there.
Do you want to know how compliant your airfield training organization is to EASA standards or ICAO recommendations?
Click below to assess your practices!
ICAO training compliance assessment and EASA training compliance assessment
If your compliance rating is not as high as you expected, don't worry. Get in touch.
We're not just a training provider anymore. We now have the processes, the tools and the competent staff to provide not only training, but also competence assessments and proficiency checks for all operation and management functions related to Airfield Ground Lighting and A-VDGS.
The ADB SAFEGATE Training Academy offers a comprehensive competence management program that helps airports meet their training and compliance obligations.
ADB SAFEGATE provides integrated solutions that raise efficiency, improve safety, boost environmental sustainability and reduce operational costs for airports, airlines and ANSPs. The company works with airports and airlines to solve operational bottlenecks, helping them navigate today's challenges and prepare for tomorrow. Solutions encompass airfield lighting, power and control systems, smart airport and tower software solutions, docking automation and intelligent apron management, as well as aftermarket services. With more than 1,200 employees, ADB SAFEGATE serves more than 2,500 airports in more than 175 countries, from the busiest and largest like Atlanta, Beijing, Dubai, Heathrow, Charles De Gaulle, Frankfurt, Istanbul, New Delhi and Changi to fast-growing airports across Asia and Africa.