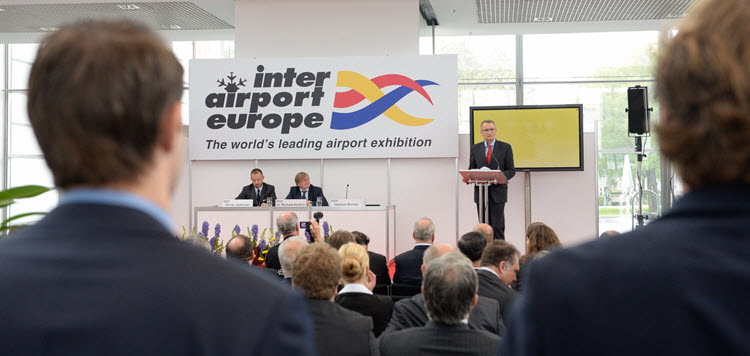 ADB SAFEGATE has been participating at Inter Airport Europe for many years. The 2015 event will take place on October 6-9. The Munich Trade Fair Centre will open the doors for the 20th anniversary edition of the event, renowned as the leading one-stop-shop event for the airport industry.
The 2013 event attracted a total of 11,900 international industry experts from airports, airlines, air cargo carriers and aviation-support. It saw a total of 640 exhibitors from 37 countries across the four days, presenting the latest equipment and systems available.
Safegate Group will attend again this year and present our holistic solutions for an integrated, intelligent airport.
Together with our partners, ADB SAFEGATE deliver airport performance, from approach to departure. With experience from 1,200 airports across the world and over 40 years of knowledge from gate, airfield and the tower, ADB SAFEGATE provides solutions to the airport airside traffic community that span over several organizational boarders. Offering a complete range of solutions for more and safer movements, we can help unlock hidden potential for airport traffic expansion within airports' existing infrastructure.
We hope you will join us at Inter Airport Europe. ADB SAFEGATE looks forward to sharing ideas with fellow experts and colleagues from all over the globe.
Visit us at stand 430, hall B6. See you in Munich in October!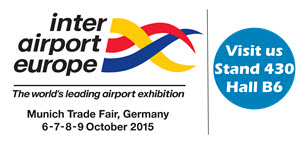 For more information, contact: marketing@adbsafegate.com
ADB SAFEGATE is a leading provider of intelligent solutions that deliver superior airport performance from approach to departure. The company partners with airports and airlines to analyze their current setup and operations, identify bottlenecks, and jointly solve them using a consultative approach that enables airports to improve efficiency, enhance safety and environmental sustainability, and reduce operational costs. Our integrated portfolio includes solutions and services that harmonize airport performance, tackling every aspect of traffic handling and guidance, from approach, runway and taxiway lighting, to tower-based traffic control systems, and intelligent gate and docking automation. ADB SAFEGATE has more than 900 employees in more than 20 countries and operates in more than 175 countries, serving more than 2,000 airports.