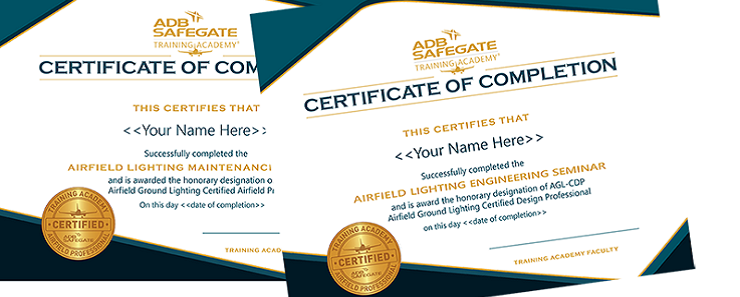 TRAINING ACADEMY. Outstanding technical and hands-on training for airport staff are needed to ensure the level of safety required for airside operations. At the beginning of the pandemic, we were wondering how to supervise hands-on practice remotely, how to make sure every participant understood and how to evaluate the new capabilities of the delegates we train. This has been quite a struggle for us. Not anymore.
Suitable alternative solutions to a classroom training
Using enhanced virtual training room set-ups including multiple cameras for observing better the practical parts, multiple presenter configurations, several ways to trigger interaction and engagement from the participants. We are now confident proposing suitable alternative solutions to a classroom training, whenever it makes sense.
This is why we confidently offer now our AGL 5kV Splicing & Termination training online for the 3rd time. This training begins with an overview of the splicing components and then reviews the step-by-step process for completing splices and terminations highlighting the important elements of each step. After that, time to practice! The training concludes with a virtually instructed hands-on lab during which the trainer will step the students through completing a 5kV splice using the correct tools, cable and connector kit.
If you're keen to travel, don't hesitate to pay us a visit in Zaventem and attend to our AGL Fundamentals, Product or Maintenance Management training. However, we understand travelling is sometimes not as easy as it was before. Therefore we will deliver this year our Design training bestseller both online and in classroom from the 15th to the 25th of November. If you can't attend physically, you can either directly register for the online delivery or ask us directly and we will guide you to switch to the online version.
The whole TA team is looking forward to our next training session together!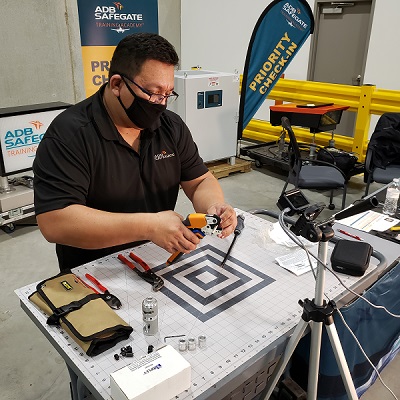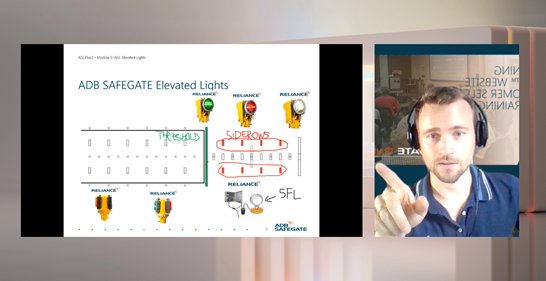 ADB SAFEGATE provides integrated solutions that raise efficiency, improve safety, boost environmental sustainability and reduce operational costs for airports, airlines and ANSPs. The company works with airports and airlines to solve operational bottlenecks from approach to departure. Solutions encompass airfield lighting, tower-based traffic control systems, intelligent docking automation and services, as well as applying advanced IT and analytics to deliver industry-leading Total Airport Management. For more information about ADB SAFEGATE, please visit our website at adbsafegate.com.