TRAINING ACADEMY. Hosted at ADB SAFEGATE's Centre of Excellence in Malaysia, this training was specifically designed to equip teams from Asia and Australia/New Zealand with the practical skills and knowledge needed to maximize the potential of LINC 360 and AiPRON Manager solutions.
Practical approach to integrate the tools into daily workflows
The training went beyond theoretical concepts, offering participants a hands-on experience that allowed them to directly engage with products. By immersing themselves in on-ground scenarios, attendees gained valuable insights into the functionalities and capabilities of LINC 360 and AiPRON Manager (formerly known as SafeControl Apron Management-SAM). This practical approach enabled the team to explore innovative ways to integrate these tools seamlessly into daily workflows.
LINC 360 is ADB SAFEGATE's high-performing powerline communication technology. LINC 360 goes beyond classical individual lights control and monitoring systems by offering true two-way communication between airfield assets to deliver a 360-degree, real-time view of the airfield for precise control of individual assets and increased situational awareness.
AiPRON Manager is the intelligent hub for controlling, merging, storing, analyzing and predicting for operational performance on the apron. AiPRON Manager creates a more proactive operation through constant monitoring of the Safedock A-VDGS and other connected equipment and systems, allowing stakeholders to know their precise status and receive alerts to potential issues before an aircraft arrives.
The training was expertly facilitated by ADB SAFEGATE trainers and subject matter experts Geert Bollens, ILCMS Product Leader and Ali Hassan, Systems Software Engineer. They provided comprehensive explanations, shared best practices, and addressed any queries that arose during the sessions. Their guidance empowered the team to leverage the full potential of LINC 360 and AiPRON Manager, ensuring attendees were equipped with the knowledge and skills needed to optimize their usage of these products.
Transformative power from approach to departure
By simulating common on-ground scenarios, the team gained practical insights into how LINC 360 and AiPRON Manager can revolutionize our industry. The training showcased the transformative power from approach to departure – streamlining processes to enhance communication and optimize workflows.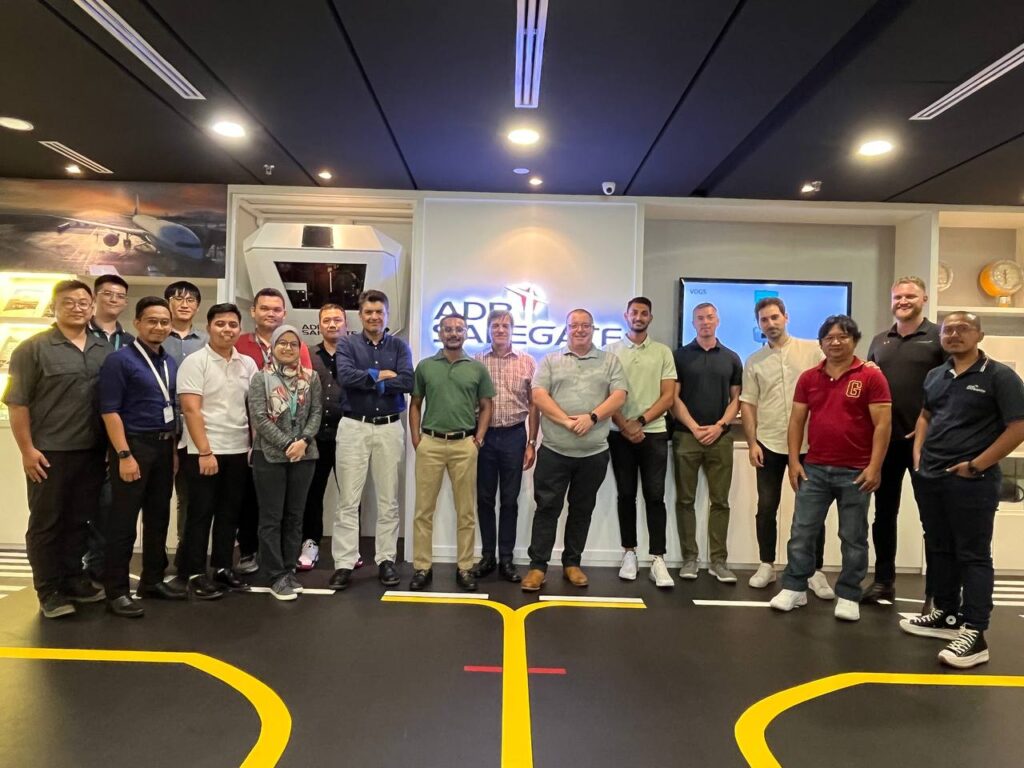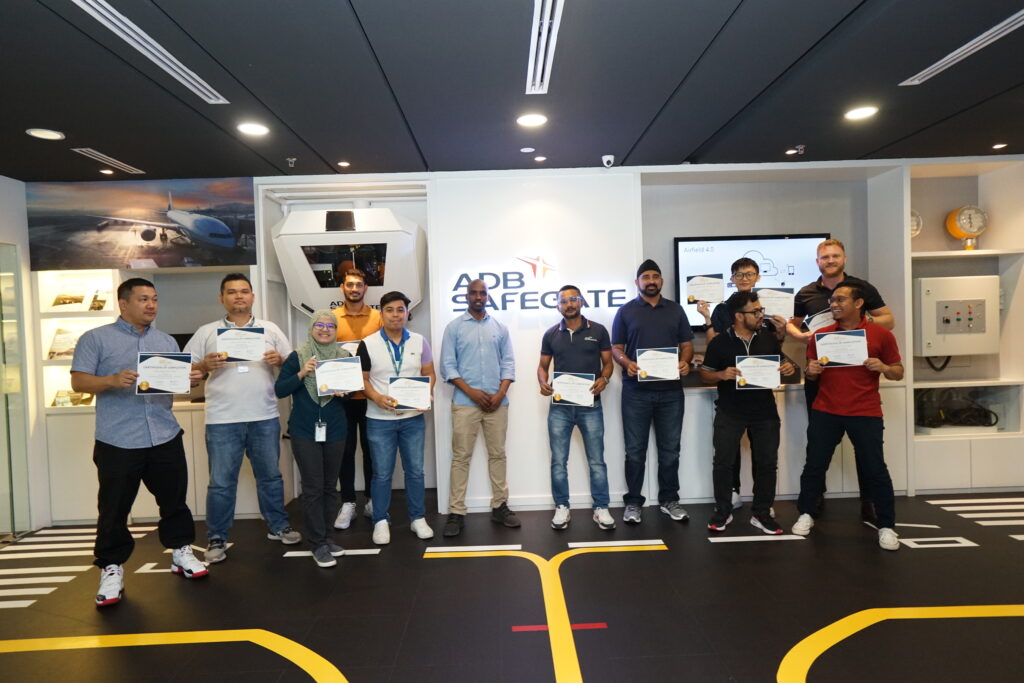 ADB SAFEGATE provides integrated solutions that raise efficiency, improve safety, boost environmental sustainability and reduce operational costs for airports, airlines and ANSPs. The company works with airports and airlines to solve operational bottlenecks, helping them navigate today's challenges and prepare for tomorrow. Solutions encompass airfield lighting, power and control systems, smart airport and tower software solutions, intelligent docking automation and aftermarket services. With more than 1,200 employees, ADB SAFEGATE serves more than 2,500 airports in more than 175 countries, from the busiest and largest like Atlanta, Beijing, Dubai, Heathrow, Charles De Gaulle, Frankfurt, Istanbul, New Delhi and Changi to fast-growing airports across Asia and Africa.