TRAINING. At the ADB SAFEGATE Training Academy, we regularly monitor the changes in the guidelines, standards and regulations issued by the ICAO, IEC, EASA and FAA to make sure our internal processes and training content meet the highest standards.  Watch this short video to find out more about the training requirements for FAA AC/150-5340-26C.
The Advisory Circular FAA AC/150-5340-26C details the requirements for Maintenance of Airport Visual Aid Facilities, including training requirements for airfield staff maintaining visual aids. It is mandatory for airports and contracted organizations in charge of maintaining visual aids to ensure their training processes comply with the FAA AC/150-5340-26C and have their staff trained as per the requirements of this advisory circular.
Interested to know more? Heber Cideös, training manager Americas, will be leading a highly informative AGL Ground Lighting Maintenance Seminar from August 16th to 19th. Don't hesitate to join!
Visit the Training Academy online for further training details and registering.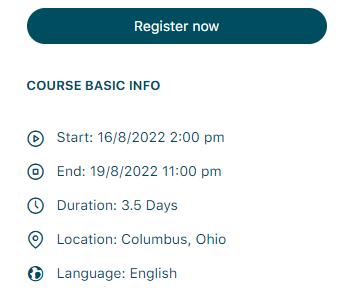 ADB SAFEGATE provides integrated solutions that raise efficiency, improve safety, boost environmental sustainability and reduce operational costs for airports, airlines and ANSPs. The company works with airports and airlines to solve operational bottlenecks, helping them navigate today's challenges and prepare for tomorrow. Solutions encompass airfield lighting, power and control systems, smart airport and tower software solutions, intelligent docking automation and aftermarket services. With more than 1,200 employees, ADB SAFEGATE serves more than 2,500 airports in more than 175 countries, from the busiest and largest like Atlanta, Beijing, Dubai, Heathrow, Charles De Gaulle, Frankfurt, Istanbul, New Delhi and Changi to fast-growing airports across Asia and Africa.