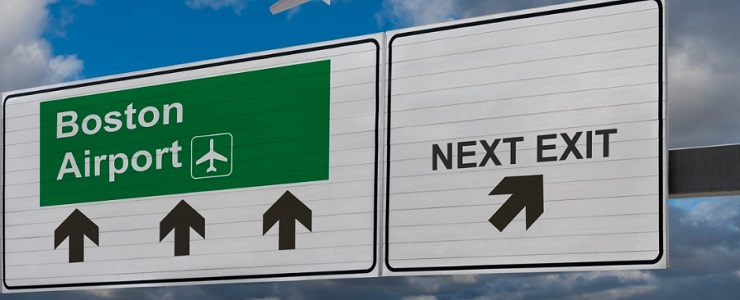 As North American aviation industry leaders come together in Boston to gather valuable ideas to build on their successes, ADB SAFEGATE will be there to share exciting new solutions that help airports substantially increase capacity and reduce costs by integrating and automating systems across airside and landside operations, including maintenance processes.
New solutions to help airports substantially increase capacity
ADB SAFEGATE will attend the 91st gathering of airport executives at the Boston Convention and Exhibition Center where more than 2,250 airport operators and industry representatives will convene for the American Association of Airport Executives (AAAE) Conference & Exposition June 16 – 19, 2019.

Stop by the ADB SAFEGATE booth #830 
If you are attending, be sure to stop by booth #830 in the exhibit hall to see multiple demonstrations, including:
Airport Systems, formerly Ultra Airport Systems, is the newest member of the ADB SAFEGATE family. The addition of Airport Systems has expanded our portfolio to include airport IT solutions for AODB, FIDS, resource management, baggage management and billing, as well as performance solutions such as A-CDM and Advanced Analytics.
ADB SAFEGATE's Airside Location-based Inspection and Service solution (ALIS) is taking airfield maintenance into the digital era. The cloud solution combines efficient scheduling of airside asset maintenance with accurate tracking and reporting. ALIS helps airports plan and schedule preventive maintenance more easily and implement corrective maintenance more quickly, reducing downtime and significantly improving operational availability.
See an interactive demonstration of our SafeControl Apron Management (SAM) solution to learn first-hand how automation and advanced integration on the apron is your recipe for success. Learn how ADB SAFEGATE can help you automate the aircraft parking and turn process to use gates more efficiently for increased traffic handling capacity. Learn how you can get a clearer view of your gate operation to improve revenue management. And, don't forget to ask about integration to ground power units or LED apron lighting for maximum emissions and energy savings.
See you soon in Boston!
AAAE has been an industry leader since its founding in 1928,  pushing North American airport's forward in safety, security and the environment. Air travel remains the safest and most responsible form of transportation in history and the theme of the 2019 gathering is "Building on Success." The AAAE conference is the premier destination to build alliances, find inspiration and exchange practical information that will keep our industry on the forefront of change. AAAE's premier gathering also hosts one of the largest exhibit halls in the industry, giving airport managers the chance to connect face-to-face with the providers of products and services that help them and their airports.
ADB SAFEGATE is a leading provider of solutions that boost efficiency, improve safety and environmental sustainability and reduce operational costs for airports, airlines and ANSP's. The company works with customers to identify performance bottlenecks and jointly solve them through integrated solutions that improve airport and airline performance. These solutions address every aspect from approach to departure – airport traffic handling and guidance, airfield lighting, tower-based traffic control systems, intelligent gate and docking automation, services and advanced analytics. ADB SAFEGATE has more than 1,100 employees across 45 nationalities in 25 countries, and operates in more than 175 countries, serving more than 2,500 airports globally, from the busiest and largest like Atlanta, Beijing, Dubai, Heathrow, Charles De Gaulle, Amsterdam, Frankfurt, Istanbul, New Delhi and Changi, to fast-growing airports across Asia and Africa.