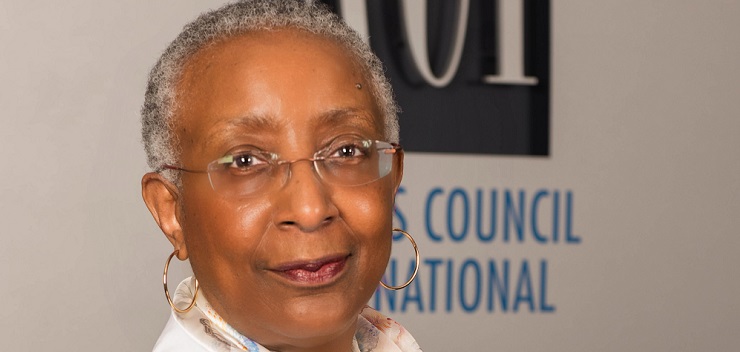 On the occasion of the 2016 ACI-NA/World Annual Conference/World Annual General Assembly in Montreal and the organization's 25th anniversary, Martin Lamprecht,  Publisher &  Managing Editor and also our guest blogger from Momberger Airport Information interviews Angela Gittens, Director General, ACI World  about Customer Service, Sustainability, Safety, Regulation and Cooperation.

When you look back on 25 years of ACI and your long career as an airport executive and industry leader, what do you consider to be the most dramatic changes?
Angela Gittens: I think the biggest changes for commercial airports are those generated from deregulation and liberalization which destabilised the airline industry and meant that airport operators had to become more business-minded, whether the airport was governmentally owned and operated or not. On the one hand, the airport executive could no longer rely on its stable of airlines to both decide to stay at that airport with the traditional routes and frequencies nor even to stay in business at all. So, this dynamic situation posed a threat to the airport's ability to enable air service to the community.
On the other hand, this dynamic situation presented an opportunity and we have seen the rise in expertise of airport professionals in marketing, something not only unheard of in the old days but often frowned upon in deference to the noise-affected, ground traffic congestion-affected airport neighbors. This dynamic situation where airlines had a choice of where to put their aircraft meant that airport executives had to learn to compete – so it was not just thinking about marketing but thinking about how to be more efficient, keeping costs down, and satisfy the end user – the airline passenger. That customer had traditionally "belonged" to the airline, but as airlines, dealing with their own challenging market forces, retreated further and further away from the customer experience at the airport, outsourcing or outright eliminating customer touchpoints in the terminal, the airport has stepped up – either by default or by design.
We saw professionals from diverse disciplines and backgrounds entering the management ranks at airports as the commercial imperatives of the airport sector became more important. This became magnified with the proliferation of airport corporatisation and privatisation, through public-private partnerships, concession arrangements, equity sales, and combinations of the above. Now the shareholder, which might include the former governmental owner, was interested in return on investment, customer service (customers being the airline, the passenger and the other business partners such as the retailers and service providers) as well as bringing and maintaining air service to the community or country. The other great sea change affecting airports, linked to some extent to liberalisation, is the rise of the middle class in many countries around the world, leading to quantum increases in demand for air service and a resultant increase in the demand for airport infrastructure and labor, including in the management and professional ranks.
What impresses you most about how the airport industry has evolved over the last quarter century?
Angela Gittens: The fact that airports are in a physical location means they are grounded, literally and figuratively. Regarding the latter, I am impressed that airport executives have remained true to their sense of fealty to the communities they serve and their desire to be good neighbors. By the very nature of the enterprises they run, airport operators think in terms of sustainability – a commercial airport requires a large investment, even a fairly small commercial airport, both a large initial investment as well as significant ongoing maintenance and renewal. It can't move and it can't be put to a higher or better use. So: airport operators have shown resiliency in the face of the changes with which they have had to contend, including the sudden and dramatic changes to their facilities and operations generated by the post 9-11 security regimes, which have continued to jerkily transform as the perceived threats manifest themselves. And, of course, the resiliency in the face of the changes in airline business models – and that doesn't stop either.
How has ACI and its missions evolved over the past 25 years?
Angela Gittens: ACI of course reflects the needs and desires of its membership and changes in step with them. The mission has not changed. We exist to advance the collective interests of, and act as the voice of, the world's airports and the communities they serve, and promote professional excellence in airport management and operations. With the changes I mentioned above, with airports becoming global businesses in their own right, whether in the for-profit or not-for-profit realm, our Members are more interested in data, benchmarking and training than they might have been when more of them saw themselves as local infrastructure providers.
The dramatic increases in traffic volume where there was not much traffic twenty-five years ago, like in the BRICS, Turkey and the Middle East, has meant an increased demand for training, best-practice guidance and knowledge-sharing on a global scale. When you look at the top 20 airports now and then, you see airports in the top 20 that weren't even in the top 50 25 years ago, even 15 years ago: Dubai, Istanbul's Ataturk, Shanghai, Jakarta, Guangzhou.
Our members have a greater need for skilled airport professionals at the same time that we are seeing the retirements of the Baby Boom generation, so the assistance that their trade association can facilitate is critical. I'm proud to represent an industry whose members are ready and willing to extend a helping hand to their colleagues around the world. The uptake on our Airport Excellence (APEX) in Safety program where safety partners from airports volunteer for peer reviews of other airports and the support for the Developing Nations' Airport (DNA) assistance program, just as two examples of the strength of the Community of Airports, has been most gratifying.
How have the dynamics changed between airports, airlines, air navigation authorities and other industry stakeholders? How has that affected the ways airports function today?
Angela Gittens: I see a growing recognition from all industry stakeholders that the days of the 'silo' must come to an end. The pressures of growing demand, complexity, cost and consumer expectation weigh on all of us. We're moving from simple common use to true collaborative decision-making where technology enables us to share data that each of us can use to optimize our operations and to more quickly recover from disruptions or irregular operations, whether affecting one airline or vendor or the airport as a whole, such as occurs with weather-generated disruptions.
I can see the difference even with the various industry associations, how much we now collaborate on projects and on advocacy where we can find common ground. For example, the Air Transport Action Group (ATAG) is an industry-wide advocacy arm that has focussed on aviation's mitigating its role in climate change as well as communicating the benefits of aviation. Aviation was the first (and possibly the still the only) industry to voluntarily develop ambitious emissions reduction targets and are collaborating with each other to reach them. Another example is the ACI/IATA Smart Security project where we together are working on short-term and long-term changes to the security regimen to both improve effectiveness as well as make it more sustainable. A third example is the ICAO-led task force on cyber security in which ACI, CANSO, IATA and ICCAIA are engaged in finding solutions to the growing threat, identifying and disseminating best practices.
Have national governments become generally more cooperative with the airport industry over the decades (regional differences)? What is ACI doing to foster a more supportive regulatory and economic environment?
Angela Gittens: This does vary by country particular as countries or parts of countries have in some way corporatized or privatized their airport operation or ownership and now have to regulate what used to be their own staff. The attitude ranges from collegial to downright hostile as we move along the maturation curve. What we are trying to do as ACI is engage with the national governments, to provide them data and tools they can use to measure and monitor the performance of their airports and give them information on best practices. At the World level, we work with ICAO to develop guidance on regulation and attracting capital. Our ideal is to work with national governments before they change their operating or ownership model so that the best practice principles for the solicitation, award, regulatory framework and contract terms are transparent and that the expectations of the community and the airlines are known and managed. We have seen too often that these issues arise after an investor/operator is in business and then the government scrambles to satisfy other parties who are unhappy with results that were knowable and originally considered acceptable by the government owner. We want to avoid making the airport investor/operator the scapegoat and "solution" for salving the complaints. Our Investing in Airports and Economics and Finance conferences are forums for airing these issues and we work with the multilateral institutions that work with the governments as they develop their corporatisation/privatization plans.
How do you see the relationships develop between ACI, IATA, ICAO, CANSO and other stakeholder organizations in the years ahead?
Angela Gittens: I see those relationships continuing to mature. You can already see the extent of the collaborations among us. We now have at least one conference where three of us are collaboration (i.e., AVSEC World with ACI, IATA and ICAO) and several where there are two of us (e.g., Investing in Airports with ACI and ICAO). ACI has Memoranda of Understanding with ICAO on several topics (i.e., training, safety, security, data sharing) and a Memorandum of Understanding with IATA that currently covers eight project areas with more to come. While we may disagree on certain issues (airlines love to complain about airport charges), the relationships of the trade associations have matured to get beyond those to find solutions to bigger problems than the airport charge. My theory is that if we can take costs out of the system we don't have to argue about who pays for it. If we, as an industry, don't succeed in keeping travellers and employees safe and secure, if we can't attain a level of efficiency that comfortably accommodates the worldwide growth in demand for air service, if we can't sustainably operate the system, airport charges will be the least of our shared worry.
2016 marks the 25th anniversary of ACI. Looking ahead to the next quarter century, how do you think airports, and ACI as their global organization, will deal with traffic growth, customer service, sustainability, security and safety?
Angela Gittens: Traffic growth (in the air and on the ground) – We as an industry have got to become more efficient, put more planes and passengers through less space. All sectors are engaged in the technological development on airspace throughput but the issues beyond the technological ones seem to be the toughest – the political and social obstacles. Airports and ACI have less direct contributions to make – we try to explain the need for community engagement for example and are willing to facilitate it, but the other sectors have to play their part. We have seen great progress come to a halt because of community (or national sovereignty) or labor concerns and these have to be taken seriously. I argued back in 2008 that the scientists and engineers had done their job and it was now time for the political and social scientists to join in. That's no less true now as technology has continued to progress but deployment lags still.
Customer service – Customer service is more and more important as competition and customer power intensify. ACI has a ten-year track record in helping airports produce high levels of customer satisfaction, with the Airport Service Quality (ASQ) programme. Just as one indication of the high value that is being placed on customer service as a business imperative, ACI has now established an ASQ subcommittee of the ACI World Facilitation and Services Standing Committee. Data and benchmarking are hallmarks of a business-minded enterprise, again regardless of the ownership model, and that's what ASQ provides. We have just scratched the surface in my opinion on what ACI can contribute to airports as they strive to excel in understanding and satisfying their customer. Airports, and their customers, have become more sophisticated and discerning and the ASQ programme will respond accordingly. We have seen over the ten-year life of the programme that the passengers' overall level of satisfaction with the airport experience has increased, even with the process that is the least-liked, security screening. So: along with the efforts we will undertake with others to improve the efficacy of security screening, we already have a project to improve the efficiency and "user-friendliness" of security screening. Airports, and ACI, are able to focus on relieving the key pinch points in the passenger's journey through the airport because we have the data that tells us what those are and how important they are to the passenger.
Sustainability – Sustainability is a natural for the airport sector. We finance, build and maintain facilities that need to last a long time. Generally, we can't move and we can't use those expensive facilities for any other purpose. Airports have long been in the forefront of noise mitigation – advocating for more stringent requirements on the noise made by airframes and airplane engines at national and international jurisdiction as well as dealing locally with reducing and mitigating noise impacts. Environmental management especially with respect to local air and water quality, has been a basic airport discipline for generations. We understand that if we cannot get along in our environs we cannot continue to accommodate the air service aspirations of our shareholders and stakeholders. The challenge of climate change, which has now become embraced as a worldwide concern, is added to the other sustainability concerns with which airports are concerned and airports have initiated action.
With respect to climate change, ACI Europe developed the Airport Carbon Accreditation programme which helps airports measure, monitor, mitigate and reduce their carbon footprint and influence the actions of others that affect carbon emissions related to the airport. Ultimately, this programme has been offered worldwide and now encompasses airports that serve over one-third of the world's passenger population. For most airports, this is not a government requirement, but airports do it because of their own concerns over sustainability. The programme has wide support, with both ICAO and the United Nations Framework Convention on Climate Change (UNFCCC) signing on as advisors. At the ICAO Triennial Assembly that starts in Montreal during our North America/World Annual General Assembly, Conference and Exhibition, the biggest issue on the agenda is the establishment of a global market-based measure as one component of a greenhouse gas emissions reduction requirement for international aviation. Although much of the airports' emissions requirements are under national programmes, we have a role also in achieving international aviation targets and work through our wider industry association, the Air Transport Action Group (ATAG), to set targets and action steps to achieve those targets.
Security and safety – Commercial aviation could not have become the form of mass transportation that is today if the public did not perceive that it could take its safety and security for granted. That is why you see the tremendous amount of resource put into both and the spring into action whenever a vulnerability is observed. The industry has matured from accident investigation through to incident reporting and now to safety management or safety culture. Security will also go through a maturation although the threat is different since it is more about deliberate human actions than about unintended mechanical or human failings.
Safety is probably ACI's biggest activity area – World and every Region has an active Safety Committee; it is our biggest training discipline; we produce more guidance on safety than on any other topic; it occupies the most of our time engaging with ICAO on the Air Navigation Committee, panels and working groups; it's a topic at most of our conferences. It has been our first foray in truly deploying "The Community of Airports," with the Airport Excellence (APEX) in Safety where we assemble safety experts from airports willing to volunteer their time (Safety Partners) to conduct a peer review at a Host airport that wants to have a candid evaluation of its safety vulnerabilities and compliance with ICAO or national standards. This programme has been embraced by regulators and funders along with airports as a practical way to improve safety, not just assess compliance. The programme is relevant for all airports, large and small, in every region. It is used by airports that are seeking to achieve certification and it is used by fully certified airports for fine-tuning and continuous improvement. ACI, through its safety committees, is developing safety metrics as a next step in proactive safety management and has produced policy guidance for airports on ground-handling – a kind of "no man's land" in the regulatory space. Overall, what you will see from airports and ACI is a business-minded approach, collecting and analyzing data to reach the next heights of safety management and continuing to help each other get there.
What attracted you personally to this industry and what keeps you passionate about your work?
Angela Gittens: I was a sociology major in university and airports are a sociologist's dream environment. Under one roof it has scores of role players, reporting to different employers of different types, airport operator, owner (municipality, national), government, business, not-for-profit, with different authority for their presence, regulatory, lessee, service provider to a lessee or regulator, etc., mostly there to deal with (serve, control) the same party (traveller or shipper). While it's often described as a city unto itself from a physical standpoint, the fact that it is under one "roof," or platform, is what makes it so interesting. As an airport operator, the actual control one has over these role players varies from none to total with everything in between, yet it is the airport operator that is responsible, whether from a legal standpoint or just a public relations standpoint for the successful flow into through and out of every aircraft, ground vehicle and human being (and to a somewhat lesser extent, every legitimate and illegitimate thing). The only entity that I can think of that is close to that is a hospital, my original career, but at a hospital, the majority of the role players are employees of the hospital operator, although many of them have license boards to which they are accountable.
What keeps me passionate is that this industry can never be mastered because it changes too much and too fast to be truly learned. I can recall principles that held true 25 years ago, 15 years ago, 10 years ago, that are the opposite now and things that you would never do before that you better do now if you want to survive. But it's also an industry that, as my colleague, former IATA Director General Tony Tyler is fond of saying, "is a force for good." Can you get better than that?
Notes for editors
1. Airports Council International, the trade association of the world's airports, was founded in 1991 with the objective of fostering cooperation among its member airports and other partners in world aviation, including the International Civil Aviation Organization, the International Air Transport Association and the Civil Air Navigation Services Organisation. In representing the best interests of airports during key phases of policy development, ACI makes a significant contribution toward ensuring a global air transport system that is safe, secure, efficient and environmentally sustainable.
2. Martin Lamprecht joined Momberger Airport Information as North American Editor and Webmaster in 2002. He has a Master's degree with specialization in commercial air transportation from the University of Regina in Canada and several undergraduate degrees from Marburg University, Germany. Martin has worked at airlines and airports since 1984, with a background in airline marketing and airport consultancy. In January 2009, Martin's company, Air Trans Source Inc., based near Toronto, Canada, acquired Momberger Airport Information and he holds the position of Publisher and Managing Editor.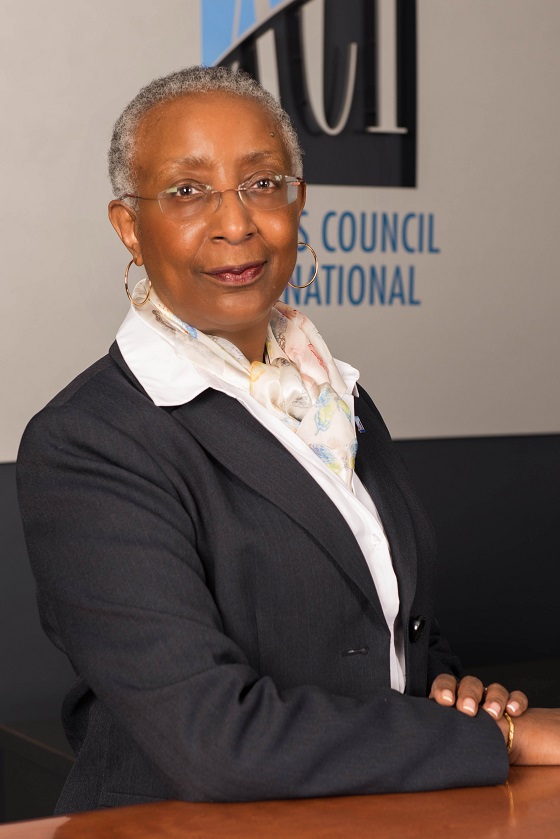 Written by Martin Lamprecht, as part of a series about sustainability and airport development. Published on ADB Safegate with permission of Momberger Airport Information