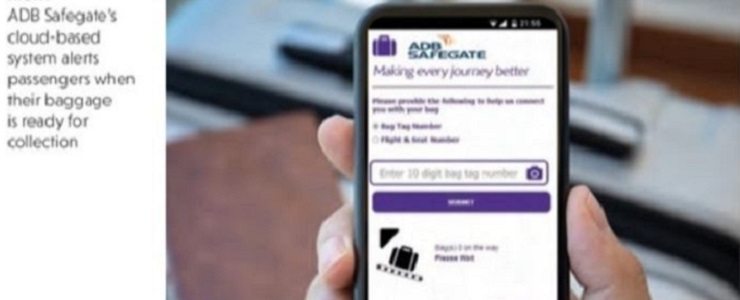 The baggage collection hall has long been a bottleneck, with passengers jostling to be at the front of the carousel crowds and the first to retrieve their luggage. However, coronavirus has signaled an end to travelers rubbing shoulders with one another, and the baggage hall is now subject to the same social distancing rules as the rest of the airport.

ADB SAFEGATE  has come up with a cloudbased system that means passengers no longer need to wait by the carousel. The new solution involves passengers scanning a QR code with their smartphone as they enter the baggage collection hall. This leads them to a microsite where they enter or scan their luggage tag barcode and start to receive updates. They are then free to wait wherever they want. The passenger will receive a notification on their phone, informing them that their bag is on the carousel, ready for collection.
The solution can also be integrated with airports' and airlines' own mobile apps, creating potential commercial opportunities and enabling operators to build greater online engagement with their passengers.
News of the solution has prompted enquiries from airports all over the world, according to Ilya Burkin, regional sales director, EMEA, at ADB SAFEGATE.
The industry recognizes this is a concern that must be addressed," he says. "The solution we offer is quite straightforward. There were questions about human behavior and whether passengers would adopt a new solution, but our trials have proved pessimists wrong – people love to be given an alternative, particularly something that will make their lives easier and safer.
Asked whether he expects airports to continue using the solution after the Covid-19 pandemic, Burkin says, "One of the most positive items of feedback from airports has been 'Why haven't we thought about this before?'. Being a frequent traveler myself before Covid-19, I would 100% use a solution like this if it were provided by an airport."
This post is written by Tara Craig for Passenger Terminal World. It is published on the ADB SAFEGATE blog with approval from the author and the editor of the magazine. This post is part of a larger article on managing overcrowding in airports. To read the full article, visit Passenger Terminal World.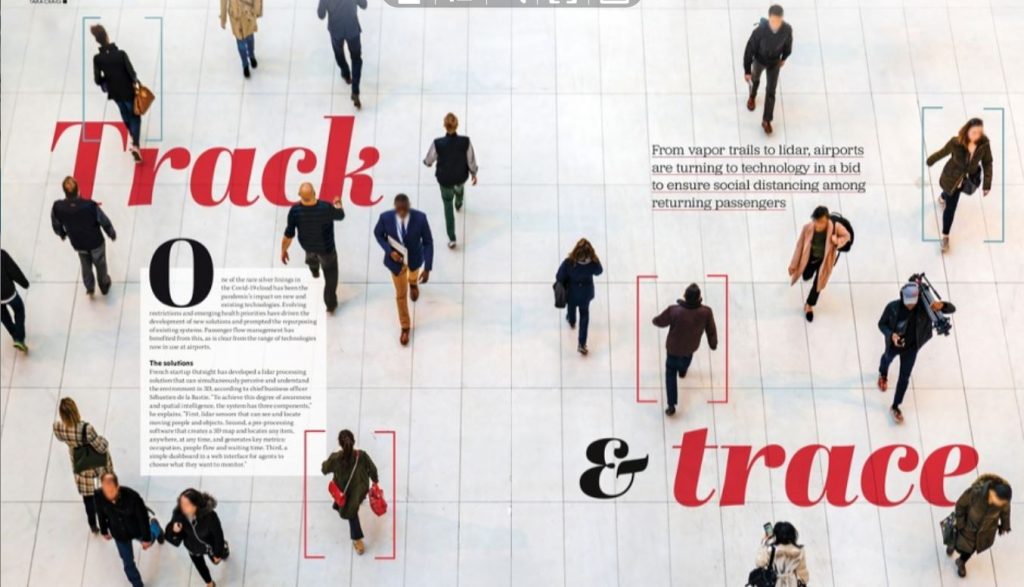 ADB SAFEGATE provides integrated solutions that raise efficiency, improve safety, boost environmental sustainability and reduce operational costs for airports, airlines and ANSPs. The company works with airports and airlines to solve operational bottlenecks from approach to departure. Solutions encompass airfield lighting, tower-based traffic control systems, intelligent docking automation and services, as well as applying advanced IT and analytics to deliver industry-leading Total Airport Management. For more information about ADB SAFEGATE, please visit our website at adbsafegate.com.