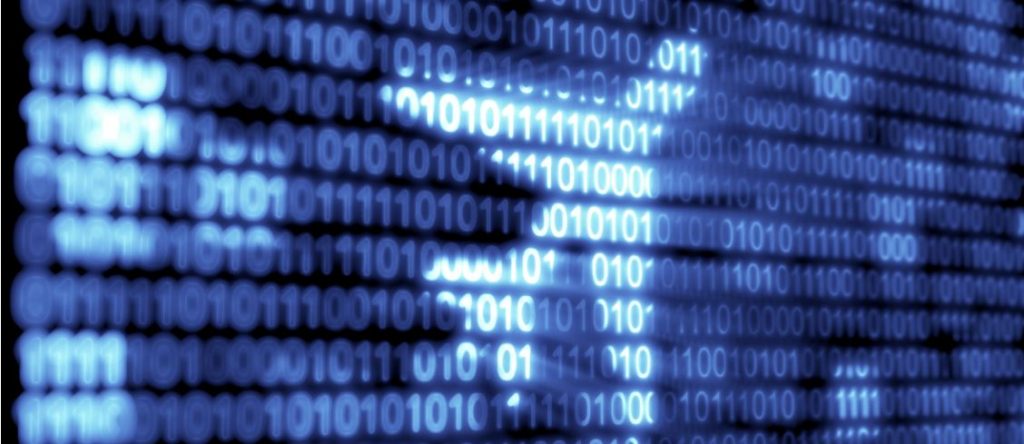 "If you want something new, you have to stop doing the old". But that's easier said than done. As someone who's fairly new to aviation, I'm excited about the opportunities that airports can utilize to solve major challenges around processes and deliver a better passenger experience. COVID-19 has overwhelmed us all, and it's time we take advantage of new, better and simpler ways to solve aviation's critical problems.
Coming from the telecommunications and financial technology industries, I joined the aviation sector this March, right when COVID started to affect us all! One of the main reasons this sector excites me is the immense potential I see for airports and airlines to innovate with new software value propositions to improve old processes and update legacy systems. It's been a fantastic journey so far, working with stakeholders to understand their challenges and encourage them to gear towards innovation that can address these problems.
After many discussions around the benefits of cloud and software as a service (SaaS) offerings we strategically launched our  Resource Management Xpress solution (AS-RMSX), which resolves key problems that airports typically face with software deployments:
● Resources and time: As a turnkey solution hosted in the cloud, there's little to no need of integrating RMSX with old legacy systems. We can integrate as needed at a later stage, and removing the complexities. A fully operating Gates, Stands and Baggage Reclaim product can be set up to go live in a matter of weeks!
● Pricing: Tight budgets and going through long (but unnecessary) procurement processes is a thing of the past. SaaS allows you to pay a monthly subscription fee for the service somewhat like Netflix, LinkedIn, Office365 and other subscription based services.
● Support: We have a wide array of options tied to our pricing that allow you to configure your own SLA depending on your budget and support needs.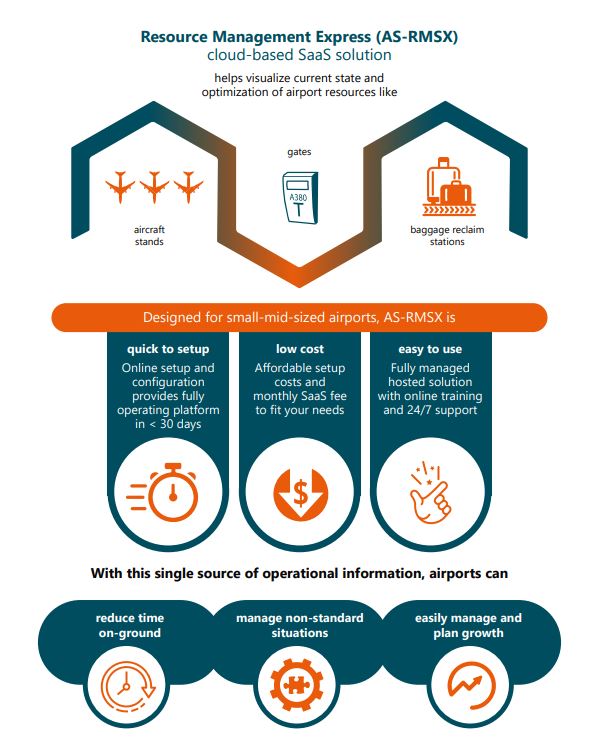 How easy is RMSX to set up?

Well, it's just three simple steps:
Your airport shares with us some fast start rules to pre-load into the platform: (Terminals, Gates, Stands, Baggage Carousels, Airlines Preferences, Pax/Cargo/GA Preferences, Immigration and Customs Preferences)
We set up and establish a VPN amongst ourselves for connectivity.
We provide you with your username and password to access RMSX and you are ready to go!
We have a dedicated team that will provide you with online training, 24/7 support and FYI: we have 99.9% uptime.
Your life changes the moment you make good decisions." Let's accelerate and collaborate to make your airport jump on the trend of using technology in innovative ways and passing on the benefits to make passengers happy and confident to travel again!
ADB SAFEGATE is a leading provider of solutions that boost efficiency, improve safety and environmental sustainability and reduce operational costs for airports, airlines and ANSP's. The company works with customers to identify performance bottlenecks and jointly solve them through integrated solutions that improve airport and airline performance. These solutions address every aspect from approach to departure – airport traffic handling and guidance, airfield lighting, tower-based traffic control systems, intelligent gate and docking automation, services and advanced analytics. ADB SAFEGATE has more than 1,100 employees across 45 nationalities in 25 countries, and operates in more than 175 countries, serving more than 2,500 airports globally, from the busiest and largest like Atlanta, Beijing, Dubai, Heathrow, Charles De Gaulle, Amsterdam, Frankfurt, Istanbul, New Delhi and Changi, to fast-growing airports across Asia and Africa.