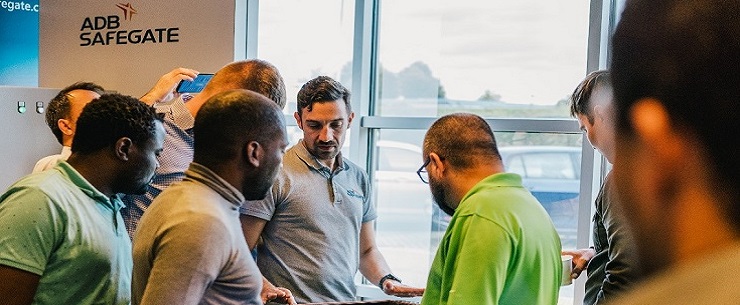 TRAINING. The ADB SAFEGATE Training Academy worked hard on the training portfolio for 2024! We have new airfield advanced courses to offer but also new training locations. We are delighted to offer in-person classroom training now in 6 major cities across the globe: Kuala Lumpur, Dubai and Johannesburg are added to the list of training centres, on top of Columbus, Malmö and Brussels!
As the aviation industry witnesses an increased staff turnover, retiring experienced team members along with a generational shift in the workforce and a digitalisation of the airfield equipment, tools and processes, the management of staff competence is more important than ever to have reliable and efficient airfield operations. The ADB SAFEGATE Training Academy understands the value of proper training and competence management  and invites you to plan ahead your training needs for the end of 2023 and for 2024. Have a look at our new training schedule!
Here are 3 new courses we built based on your feedback:
For team leaders, safety responsible, and managers, the Airfield Risk Assessment training (1) is designed to manage risks airside. This 2-day course is a perfect addition to the Airfield Safety Awareness Training and focuses on ensuring that risks are properly identified, assessed, and mitigated. Proper management of risks is vital to ensure dependable and efficient airfield operations.
For experienced technicians, the AGL Series Circuit Troubleshooting (2) and AGL Hands-On Maintenance (3) training are designed to improve efficiency in identifying and resolving issues related to airfield systems. These courses are aimed at helping technicians carry out their work with less downtime and with better productivity.
In addition to the new courses, ADB SAFEGATE maintains its standard offer. Our most popular training: A-VDGS, AGL fundamentals, AGL Product, AGL Design, AGL Installation and AGL Maintenance management are offered at least once.
We also expand our Training Centre locations in 2024, offering courses in three new attractive cities – Kuala Lumpur, Johannesburg, and Dubai. These locations offer state-of-the-art facilities, equipped with our latest systems, but also bring training opportunities closer to our clients in these regions. Don't miss out on the opportunity to access ADB SAFEGATE's world-renowned training in these new locations!"
Do not hesitate to refer to your ADB SAFEGATE local sales contact for more information about our training offering. We are eager to hear from you!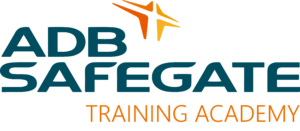 ADB SAFEGATE provides integrated solutions that raise efficiency, improve safety, boost environmental sustainability and reduce operational costs for airports, airlines and ANSPs. The company works with airports and airlines to solve operational bottlenecks from approach to departure. Solutions encompass airfield lighting, tower-based traffic control systems, intelligent docking automation and services, as well as applying advanced IT and analytics to deliver industry-leading Total Airport Management. For more information about ADB SAFEGATE, please visit our website at adbsafegate.com.