INDIA. Congratulations BIAL! Bengaluru Airport begins operations on the new second runway which will further bolster BLR´s  vision to transform the airport into the new gateway to India. It's been a privilege for ADB SAFEGATE to be part of this great achievement by designing the Airfield Ground Lighting and associated infrastructure as well as providing our portfolio of LED Runway and Taxiway lighting as well as our  Control System. To find out more – watch the video from the airport. VIDEO CREDS: Bengaluru (BLR) Airport.
The second runway
The new NSPR runway will be Code F and Cat IIIB compliant runway, measuring 4000-meters in length and 45-meters in width and it will begin operations soon. It will be India's first full LED runway powered by intelligent SafeLED lights from ADB SAFEGATE. The new runway will have facilities that allow landing even in very low visibility conditions and thus avoid flight delays in foggy conditions
<<DOWNLOAD PDF if you want to read the press release from when the contract with ADB SAFEGATE was signed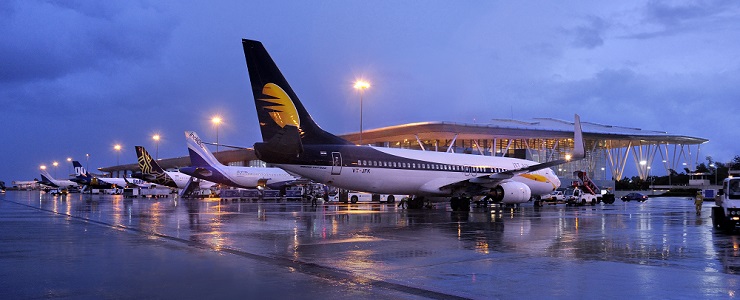 About the airport
The Kempegowda International Airport Bengaluru (BLR) serves Bangalore – India's Silicon Valley – as well as neighboring areas.  It is currently the busiest airport in South India and the third largest in the Country – having served 26.91 million passengers in FY2017-18. BLR Airport has been ranked the world's second fastest growing airport by RoutesOnline. It has been adjudged the 'Best Regional Airport in India & Central Asia' by Skytrax in 2018. is India's third busiest airport and among the fastest growing airports in the world. It is estimated that 65 million passengers per annum are likely to use it as a transit point by 2024-25. The Airport began operations in May 2008 and has significantly enhanced the regional and worldwide air connectivity of Bengaluru and Karnataka.
ADB SAFEGATE is a leading provider of solutions that boost efficiency, improve safety and environmental sustainability, and reduce operational costs for airports and airlines worldwide. Its solutions tackle every aspect from approach to departure – airport traffic handling, airfield lighting, tower-based traffic control systems, gate and docking automation, services and advanced analytics – to increase airport performance. ADB SAFEGATE has more than 1,000 employees in more than 20 countries and operates in