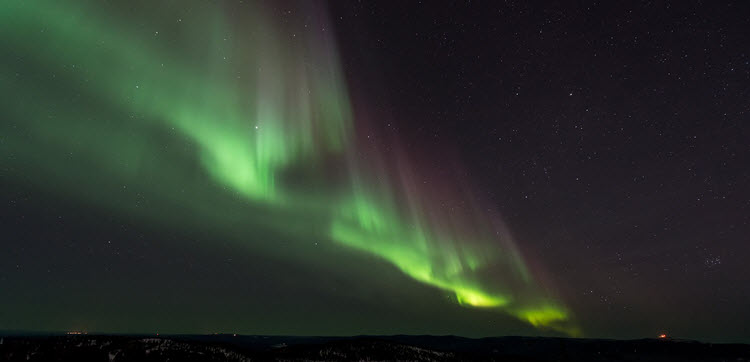 REYKJAVIK, ICELAND. ADB SAFEGATE recently attended ACI Europe's Regional Airport Conference and Expo in Reykjavik, Iceland. The event was attended by over 300 representatives from regional airports and airport vendors from all over Europe. Held over two days, the conference focused on topics looking at how regional airports can compete, innovate and sustain in the current and future aviation climate.
One topic covered that is close to ADB SAFEGATE's heart was how airlines and airports plan to handle airport traffic expansion in the future. The topic was presented by a panel which included representatives from WOW Iceland, EasyJet, Boeing andAirbus. It was particularly interesting to see the two different viewpoints from the aircraft manufacturers on how to handle greater passenger numbers – either with an increased number of small aircraft for point-to-point routes, or with more and larger aircraft for a hub-and-spoke approach.
There was also discussion around the different approaches from the airlines; either creating more hubs, or the converse view of creating more point-to-point routes. Both approaches will affect how regional airports operate in the future in regards to increased traffic. One particularly innovative method, which combines the two models, was developed by the airlines of the host city, Reykjavik.
Traditionally, cross-Atlantic traffic between America and Europe has been point-to-point between major hub airports only, for example Heathrow and New York JFK or Newark. Passengers from smaller cities needed to travel via these hub airports, with all the inconvenience that can entail. This was the 'way it was always done' and the control that the trunk carriers have on these routes makes them some of the most profitable in the world.
However, with Reykjavik's ideal location half way between the US and Europe, innovative airlines have taken advantage of this to disrupt the established market. For example, WOW and Icelandair are flying to smaller cities on both sides of the Atlantic via Reykjavik. This gives passengers in these cities, such as Baltimore and Dublin, the convenience of a point-to-point flight like they would with an LCC within Europe or the US.  For the airlines, this allows for the flexibility of hub operations in addition to the efficiencies they can gain through intelligent aircraft and terminal utilisation.
The common theme for the panel was that airports will need to be able to handle more flights across more routes in the future. The challenge of airport traffic expansion will affect the whole industry, and ADB SAFEGATE continue to endeavour to be a part of the conversation around helping airports large and small plan for the traffic demands of the future.
ADB SAFEGATE is a leading provider of intelligent solutions that deliver superior airport performance from approach to departure. The company partners with airports and airlines to analyze their current setup and operations, identify bottlenecks, and jointly solve them using a consultative approach that enables airports to improve efficiency, enhance safety and environmental sustainability, and reduce operational costs. Our integrated portfolio includes solutions and services that harmonize airport performance, tackling every aspect of traffic handling and guidance, from approach, runway and taxiway lighting, to tower-based traffic control systems, and intelligent gate and docking automation. ADB SAFEGATE has more than 900 employees in more than 20 countries and operates in more than 175 countries, serving more than 2,000 airports.